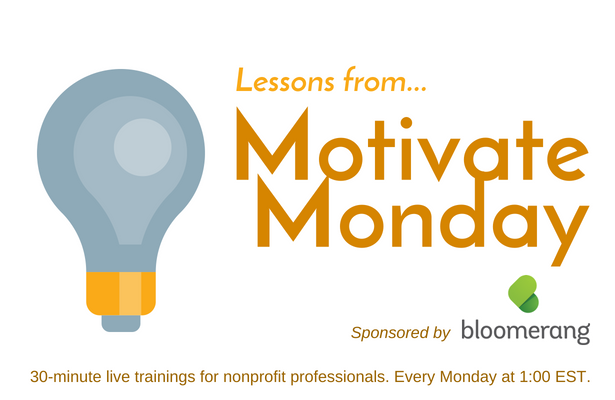 ---
Just this Monday, Roger Craver, Editor of top daily fundraising resource The Agitator, posted an important announcement, along with an urgent call-to-action for nonprofits. The news concerns the US Postal System and The Postal Rate Commission's proposed drastic price increases, which the PRC is confident will pass. Such changes would harm nonprofit organizations and their ability to reach their supporters and, ultimately, to continue their work. 
You see, the PRC is permitted to raise rates on First Class Mail, Periodicals, and Marketing Mail, on an annual basis. Past increases had been regulated by the Consumer Price Index, so they've been reasonable. But now, with three new commissioners on board, the PRC is proposing increases of 28% – 40%. This would mean large nonprofits could wind up spending millions more. Mid-sized and smaller organizations could lose anywhere from hundreds to tens of thousands of dollars. Some mailers will simply not be able to afford the price hike and will have to cease their mailing operations.
Needless to say, we hope we never get to that place. But time is of the essence. The PRC wants to hear directly from nonprofits by no later than February 3rd. That means any letters should be postmarked no later than January 31st. Whether you work for a nonprofit or consult with one, it's vital that you act now.
Unsure of where to start? Frantic at all of this madness? Well, The Agitator post shared some invaluable insight directly from Shannon McCracken, Chief Executive of the Nonprofit Alliance, on how to go about your letter. Since 2018, the Nonprofit Alliance has used their voice while working to "promote, protect, and strengthen the nonprofit sector." NA's members are diverse and tackle issues that affect nonprofits. Like the postal increases.
And guess what? Shannon was our most recent Motivate Monday guest. During a power half hour, she delved deeper into the impending crisis. She even supplied a winning example from the American Lung Association to show what key points are important for a letter to the PRC.
Our sector has weathered many a storm. We can tolerate CPI-capped rates. But what's being proposed isn't just ridiculous. It's detrimental. And it's unfair. I do hope you'll take the advice presented here and respond directly to the PRC as soon as you can. Together, we can fight this.
Now please, carve out a tiny chunk of your day, sit down, and listen to Shannon's presentation. It's only 20 minutes!