Close your eyes for a moment…
What's the one thing that your organization can do to truly connect with your donors on a deeper level, lead to greater bequest giving, and grow your sustainable income — all at the same time?
If you guessed monthly giving, you're right!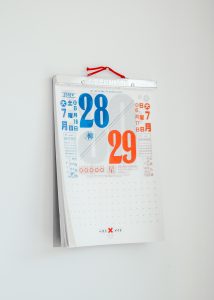 But in the survey that I conducted a few years ago, 31 percent of those responding noted that their organizations did not offer monthly giving. 29%t indicated that, yes, their organizations have monthly sustainer programs, but very few participate. And only 22% of respondents indicated that they enjoyed the benefits of a robust monthly giving program.
Monthly giving really is the holy grail for many organizations, and in more ways than one. If you've been wondering how to bring in younger donors, read on. Did you know that…
Sixty percent of donors under the age of 35 give monthly
52% of millennials are more likely to give monthly vs. a one-time gift
The average monthly gift is $24, meaning $288 a year
Monthly donor retention rates come in at roughly 90% and up (double the average donor retention rate of 45%)
Monthly giving programs are relatively easy to start. But they'll require a strong commitment from you to keep the ball rolling. A commitment to ask. And, most importantly, a commitment to solid stewardship.
Here's all you need to get started:
1. The capability to offer electronic funds transfer (EFT) and/or credit card payments. If your organization isn't set up to accept recurring credit card donations, the beauty of EFT is that the retention rate tends to be higher than other methods because there are no expired credit cards.
2. A "product" or case for support to offer your donors. What does their $10 or $20 a month buy? Feeding America notes that "every $1 of your monthly gift will help to provide $9 worth of food through [our] network of food banks." UNICEF gives a compelling reason for donors to give monthly: "Monthly giving provides a steady and cost-effective source of income to the U.S. Fund for UNICEF. And because your monthly donation is processed automatically, you help us reduce our costs — which allows us to fund more programs and help more children." The organization also lets donors know that "$15 a month (50¢ per day) can provide 12 packets of high energy biscuits specially developed for malnourished children."
Paint a picture in the donor's mind. Get specific, and get creative.
3. A donor base. Begin by targeting those donors who have already demonstrated a commitment to your organization, either by a history of loyal giving or more than one gift in the last fiscal year. Get your board members "on board." Introduce them to your email list.
4. Have a solid plan in place to steward your monthly donors well. Sometimes monthly donors fall off the communication grid or receive nothing more than the same thank you email every month. Your monthly supporters have made a true commitment, one that is worthy of regular thanks and communications.
International copywriter and donor retention expert Lisa Sargent recommends sending out special versions of your regular communications, offering special opportunities (events, guided tours, president's breakfasts, etc.) and saying thank you — a lot.
Does your organization offer monthly giving but you've found that it's languishing, with few new sign-ups? Spend some time surveying your current monthly donors to find out why they give. Turn their comments into a "testimonial" sheet. Segment your database, and develop a targeted mailing or email campaign for the sole purpose of recruiting new monthly donors that includes the "testimonial" note with your mailing.
While there is no "one-size fits all" model, for small to mid-sized organizations, I typically recommend integrating anywhere from three to five specific monthly giving "mini" campaigns into your donor communications throughout the year.
You might consider:
Make monthly giving an integral part of your organization's Simple Development Systems, and you'll develop deeper relationships and a reliable revenue stream.
---
Resources
Monthly Giving – The Sleeping Giant: How Small Gifts Can Become Powerful Tools to Support any Organization. By Erica Waasdorp
Sign up for Erica Waasdorp's newsletter
How to encourage EFT payments.
Bolster your back-end for monthly giving success! (Recorded Motivate Monday session with Erica Waasdorp.)
Mastering Monthly Giving | Basics & More. The most comprehensive monthly giving program online today. Learn more.