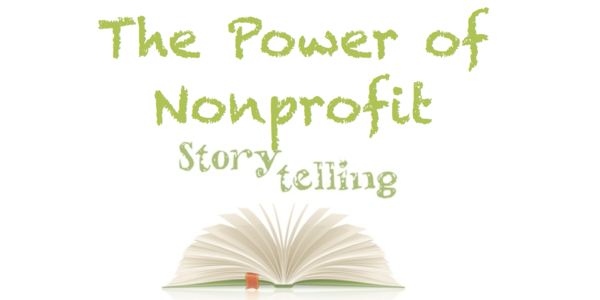 ---
You already know that storytelling matters to nonprofits, and it matters a lot. If you are in any way connected to a nonprofit through the work that you do, then you need to be paying attention to The Story of Stuff. Founded by Annie Leonard, this storytelling platform showcases winning little narratives that are fascinating, informative, and accessible. "The Story of Stuff" is also the name of Leonard's 2007 online documentary, which not only delved into our consumption-based culture, but created a space to have a dialogue about it. The website is an extension of that, expanding the space she's created while bringing fresh stories to the forefront. Time and time again, I've not only enjoyed SoS's stories, but I've learned a lot from them.
I happened to stumble upon one of their videos while going my merry way on Twitter one day. It's a story about the unfortunate power that corporations have in our US democracy, despite the fact that democracies should be by for the people. I've often wondered how corporations grew into the behemoth, controlling entities they are today. Well, the story does a terrific job of explaining that by briefly exploring its history.
Like the other SoS stories I've encountered, this one captured my interest from the very beginning. It's an example of storytelling at its finest, seamlessly weaving heart, humanity, and hard cold facts into a mini-movie narrative. It's simple and basic, taking potentially complicated topics and breaking them down. The story is accessible. Another recurring theme? There's a decidedly human element at play. It's about people in this country, and it's relatable. Because it's about you and me and what we hold dear. Check out the story below. And be sure to bookmark https://storyofstuff.org/ so you can check out more of their powerful mini-movies.