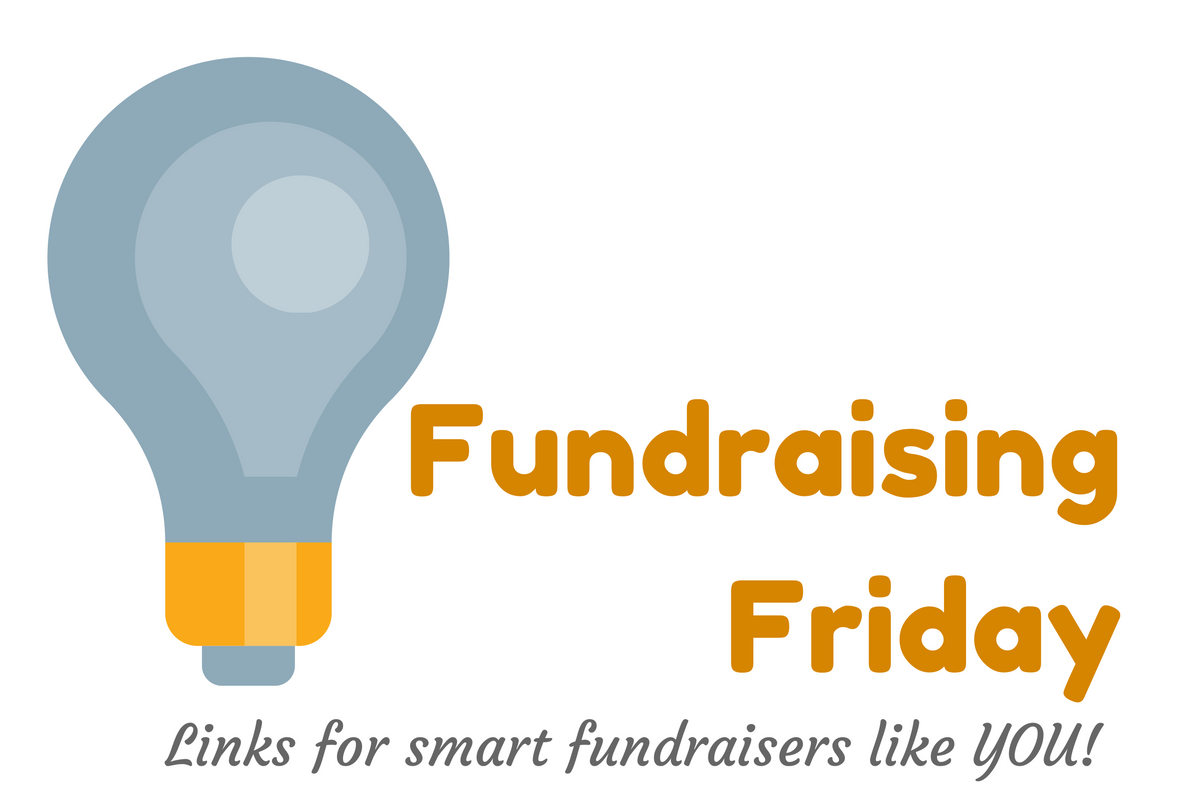 ---
Are you missing this key fundraising "system?" Close your eyes for a moment… What's the one thing that your organization can do to truly connect with your donors on a deeper level, lead to greater bequest giving, and grow your sustainable income — all at the same time?
French onion soup is back on the menu at Panera! How the brand communicated that message has some great lessons for nonprofits. Power of Storytelling.
How do you handle it when you make an error in judgment? How do you ensure that everything your organization does aligns with your values? A terrific lesson in both in this edition of What's in my Inbox.
Does Your Nonprofit Website Pass These 3 Tests? When it comes to your website, here's what really matters.
Tim Sarrantonio with 4 Ways Technology Can Address the Deepening Donor Retention Crisis.
Why are total dollars raised the WORST metric for your fundraising program? T. Clay Buck explains in But We Raised a Ton of Money! 
Seek joy and it will find you. The Veritus Group with a timely reminder.
Don't miss the recording from this week's Motivate Monday (just 20 minutes) with postal increases you should be worried about — and what to do.
When it comes to fundraising, storytelling rules. But how do you create stories that are simple and relatable — especially when your work is complex? Take a lesson from Story of Stuff. Power of Storytelling. 
Philanthropist Lisa Greer has a lot to say about her experience as a donor, most of it bad. Read The Holy Grail of Fundraising.
Discover why repetition can be fundraising's gold standard in Does Your Fundraising Bore You? Good.
Once your donor makes a gift online, what next? Nonprofit Tech for Good with 5 Call-to-Actions for Your Nonprofit's Donation Confirmation Page.
What does a great enewsletter look like? Find out in this edition of What's in my Inbox.
It's the eternal question: Fear or Hope, Which Motivates More? I loved this experiment from Andy Goodman and The Goodman Center.
Mark Phillips offers up an objective look at the state of giving and how to move forward.
For writers: Seth Godin with a very simple editing trick.
Jeff Brooks' annual Best Fundraising Blogs list is new for 2020 and there are some newbies on the list you'll want to check out.
The always smart Mary Cahalane with Year-end tips for the beginning of the year. Yep, review what went right and what went wrong now.
From Our Archives
Are you operating from a space of lack…or abundance? When you change your mindset, your world changes. Inspiring tales from nonprofit life.
In the day-to-day grind, it can be so easy to lose your mojo. What can you do? 5 Tips to Maintain Your Enthusiasm as a Fundraiser.
Is all money good money? These past few years we've witnessed organizations in the news having to respond to some tough questions. It's never too early to have this discussion with your board and staff and develop your organization's gift acceptance policies.
Training Opportunities
Now that you've created your fundraising plan for 2020, what's your plan for engaging your supporters — and raising more throughout the year? How will you go beyond one appeal and an enewsletter, to creating the kind of "rinse and repeat"
Communicate more and you'll raise more money. It's as simple as that. Or is it? Here's the rub: when it comes to donor communications, you need to communicate both frequently and well. Communicating well involves switching from nonprofit "jargon-talk" to the language of the donor. And communicating regularly involves scheduling, making a plan, and implementing.
Your Donor Communications System | Basics & More™ is a four-week online class created to give you a strategic plan for communicating with your supporters and making the best possible use of your resources. Learn more and enroll now.