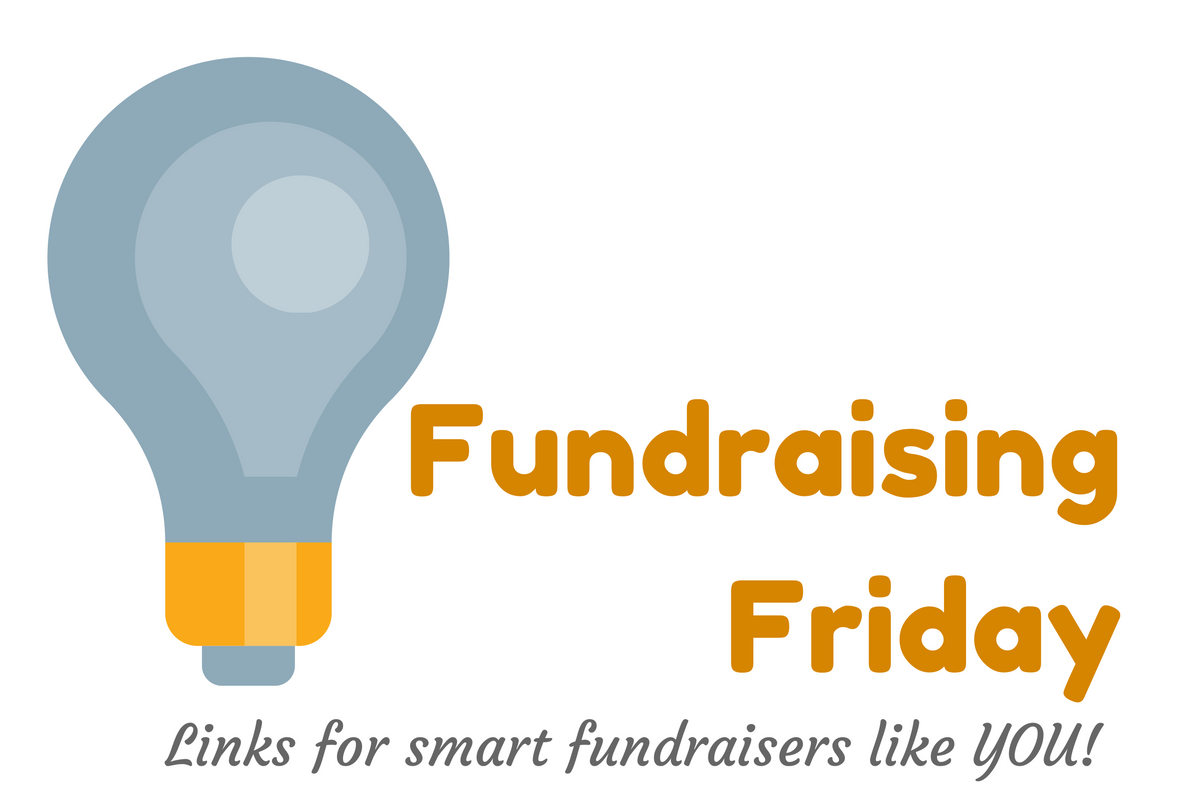 ---
Today's FF: Growing your monthly giving program, why your first-time donors need a different plan, bad fundraising design, behavioral science, getting your finance team on board, getting stories from program staff, winning fundraising appeals, learning opportunities, and more…
In Simple Development Systems, I stress how important monthly giving is for all organizations — especially for small nonprofits. And I recommend that most organizations engage in a bare minimum of two dedicated monthly giving asks each year. But what does that look like? In this edition of What's in my Inbox, I share a terrific email campaign from Anera.
What's the one thing that your organization can do to truly connect with your donors on a deeper level, lead to greater bequest giving and grow your sustainable income — all at the same time? If you guessed monthly giving, you're right! Monthly Giving: How's Your Organization Doing? New from The Agitator.
What's The Impact of Improving 1st-Time Donor Retention? It's huge, according to Bloomerang's Jay Love. And then read Actually, Calling Donors To Thank Them Does Make Them More Likely To Give Again (and Give More). You'll see some impressive numbers that may change your mind about a certain underutilized tool in your fundraising toolkit. Then watch Lessons from Motivate Monday | Turn First-Time Donors Into Repeat Donors and make a plan!
You can have the best list and the best letter, but using that Roboto font and reverse type is killing your fundraising results. Are Bad Designers Killing Your Fundraising? New from The Agitator/DonorVoice
What IS your donor's BIG WHY? The Bigger World of Behavioral Science. Also from The Agitator/DonorVoice.
Why did Panera just start an unlimited coffee subscription? They know lifetime customer value.
It's true, you know, Donor First always beats Digital First. New from Mark Phillips.
It's a challenge, even in small organizations. But What if Leadership is Not Entirely on Board With a Donor-Centered Program? New from Veritus.
Direct mail can be lonely. Everyone's more excited about the latest bright, shiny object. But, hey, guess what? It works! Goodworks with Nine Reasons Why Direct Mail Totally Rocks!
What picture comes to mind when you think of a major donor? Do you automatically think older, straight, white male? Editorial | Think more, not less, about donors from Ann Rosenfield.
The Agitator knows there are 5 Simple Words Will Make You A Better Fundraiser. You can discover how to create your own feedback and fine-tuning system and grow donor relationships with Donor Surveys | Basics & More™
In this fun and friendly campaign, Humane Society will give you a bad custom drawing of your pet for a $15 donation.
The Blackbaud Institute has just released The 2019 Charitable Giving Report. What do you need to know?
The nonprofit community is still reeling from the passing of our beloved John Haydon. In Global Nonprofit Leaders Mourn Digital Pioneer John Haydon, you'll learn why this gentle leader meant so much to so many.
Nothing beats a good example! In this week's edition of What's In My Mailbox, see one of the winning direct mail appeals from our 2019 EOY fundraising series.
Have you ever battled to get the numbers you need to write a strong grant proposal? Our Motivate Monday guests Amanda Day and Kimberly Hays De Muga, Co-Creators and Co-Hosts of Fundraising HayDay, know that the struggle is real. And yet, your project budget can make or break your grant proposal. How do you get your finance team on board? Lessons from Motivate Monday.
Great digital isn't that confusing and comes down to some simple strategies. Heather Mansfield with 10 Email Marketing Best Practices for Nonprofits.
In Simple Development Systems – smart fundraising with a heart, Mary Cahalane says the third edition of SDS is a "must-have" in your fundraising library. Buy the book.
Love it or hate it, Facebook can be an incredible tool. But there's a wealth of information out there and it's hard to know who to trust. You can trust Jean O'Brien of Digital Charity Lab. After you listen to Facebook Ads Strategy for Charities, you'll know exactly what to focus on for success. H/t to Denisa Casement and Lisa Sargent for alerting me to Jean's work.
Archives
What is a donor persona and how can it help your fundraising writing? How Writing for One Can Invigorate Your Nonprofit Marketing (includes free downloadable worksheet).
Do you struggle with getting stories from program staff? We've got you covered. 5 Steps to Unlocking Hidden Fundraisers: A Practical Guide to Working Better With Program Staff and Raising More Money.
Learning Opportunities
Do you ever wish that you could build a predictable monthly revenue stream — and create donor loyalty for your organization? Monthly giving is your answer. Long a staple of fundraising programs throughout the world, monthly giving is a gold mine, particularly for small nonprofit organizations. Recent studies have reported donor retention rates of 90% and up for monthly donors (the average donor retention rate is 45%)!
Mastering Monthly Giving | Basics & More™ is the answer to starting, and growing, your organization's monthly giving program. Whether you're a novice to sustainer plans, or already have a program and want to grow it, Mastering Monthly Giving | Basics & More™ is our four-week comprehensive class where you'll be guided, step-by-step in the creation and growth of your organization's monthly sustainer program. On sale now at the lowest price of the year. Learn more and enroll.