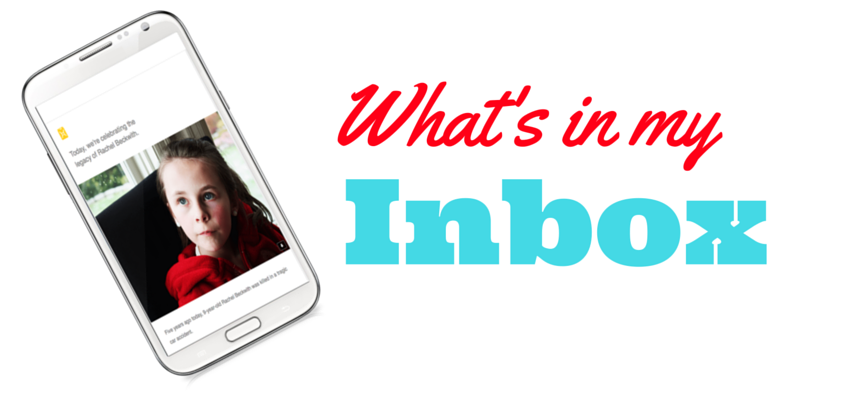 ---
In my book, Simple Development Systems, I stress how important monthly giving is for all organizations — especially for small nonprofits. If you want to build sustainability and achieve amazing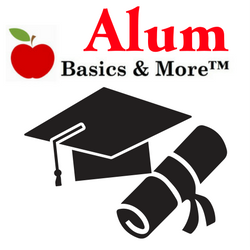 results for the long-term, then monthly giving is vital to your fundraising plan. I recommend that most organizations engage in a bare minimum of two dedicated monthly giving asks each year.
There are many, many reasons why I push monthly giving as hard as I do. Here are just a few of them :
Of donors under the age of 35 who give, 60% of them give monthly

The average monthly gift is $24, which comes out to $288 a year

Monthly donor retention rates are 90% and up

The average monthly gift is $51 for credit cards and $60 for those given by Electronic Funds Transfer (EFT) from the donor's bank account. (EFT is the preferred method of payment for your monthly donors.

This past article

shows how one organization made it ridiculously easy to give via EFT.) 
(These stats come from a blog post authored by monthly giving expert Erica Waasdorp. Her article discusses key findings from data gathered through a study Bloomerang conducted. It's an important post, so check it out in full right here.)
But how can you manage at least two serious monthly giving asks each year? It's something to think about. Do some brainstorming. Here are some ideas to help get you started… 
In the case of an email monthly giving ask, I recently came across this one from Anera (American Near East Refugee Aid), from a series of several emails. Headquartered in DC, this nonprofit provides humanitarian assistance and sustainable development to advance the well-being of refugees and other vulnerable communities in the Middle East. They execute this monthly giving ask well. It utilizes a few different tactics, including:
matching gift, with a firm deadline that creates urgency (note the countdown banner)

"opportunity" marketing (in this case, they're asking their supporters to take a "leap of faith" for "leap year")

an upsell (donors who start gift at $25 or more are automatically entered into an ultra appealing prize drawing)
Download this pack from Anera, which includes a very special Valentine's Day ask, by clicking the image below.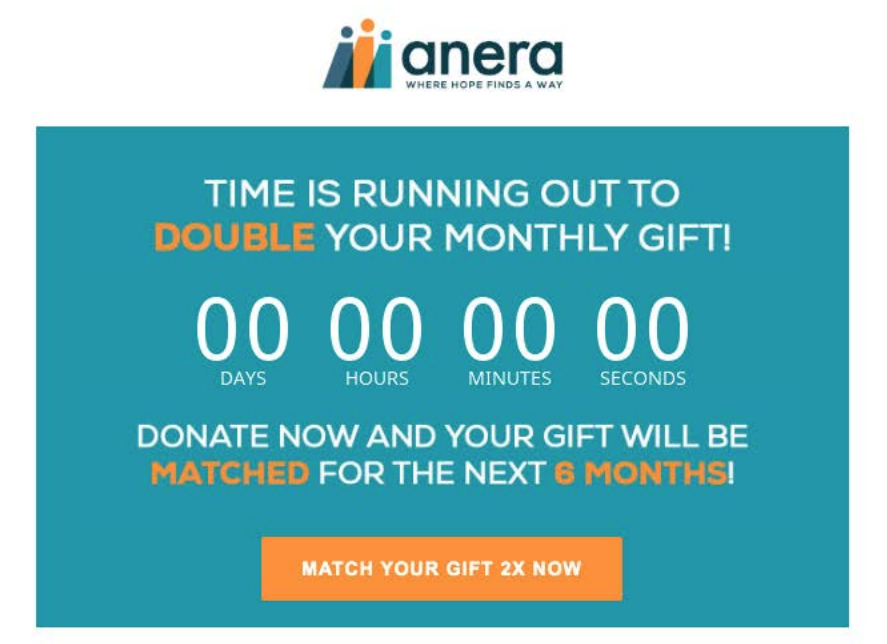 If your nonprofit hasn't started a monthly giving program yet — or if you have a program but it's seen little growth, chances are, my Monthly Giving | Basics & More online class would be a great fit for you. It meets you where you are in your monthly giving right now. You'll receive the tools and steps you need for amazing fundraising results.