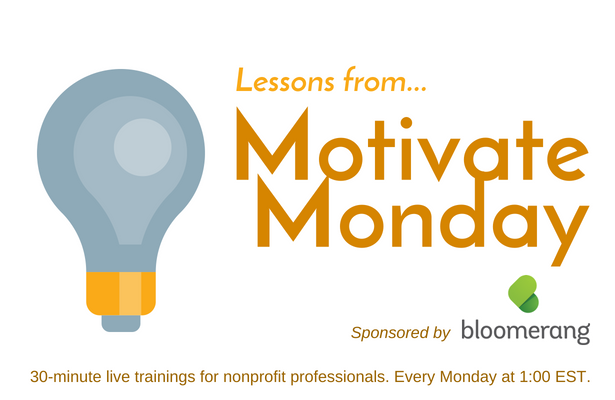 ---
How are smart fundraisers talking to their major donors doing during the uncertainty of COVID-19?
For answers, I turned to Jeff Schreifels, Senior Partner of the Veritus Group, the leading donor-centered major donor consultancy in the United States and England.
Jeff generously shared his firm's experiences to date and advised that we all be on the lookout for the hidden opportunities within our current crisis. A key takeaway is a need for every organization to find its own coronavirus story. He related the story of how one organization, already well situated in terms of reserves, did in fact have a strong case for support. And he responded to questions from our students and readers.
Have a listen…
---
How do you pivot — or even thrive in the midst of COVID-19?
The two worst kinds of fundraising you can do right now are 1. Tone-deaf: you send out that enews or appeal you scheduled back in January, with no changes, or 2. You pause all fundraising. You need a plan. You need to know what to do next. I invite you to join me for our next Basics & More class, Donor-Centered Crisis Fundraising.
You'll leave this class with:
A roadmap for adjusting your 2020 communication plans in light of COVID-19
Confidence in how you're approaching your donors and continuing to ask
A plan for working effectively from home
Knowing what your donors need to hear RIGHT NOW
Best practices on continuing to raise money — sensitively and effectively
Methods for managing fear and maintaining a positive mindset
A sense of focus and knowing what to do next.
Joining me in Donor-Centered Crisis Fundraising are some of the world's fundraising experts, including Ken Burnett, Mark Phillips, Mary Cahalane, Jeff Schreifels, Steven Shattuck, Roger Craver, John Lepp, and more. Learn more and enroll now.