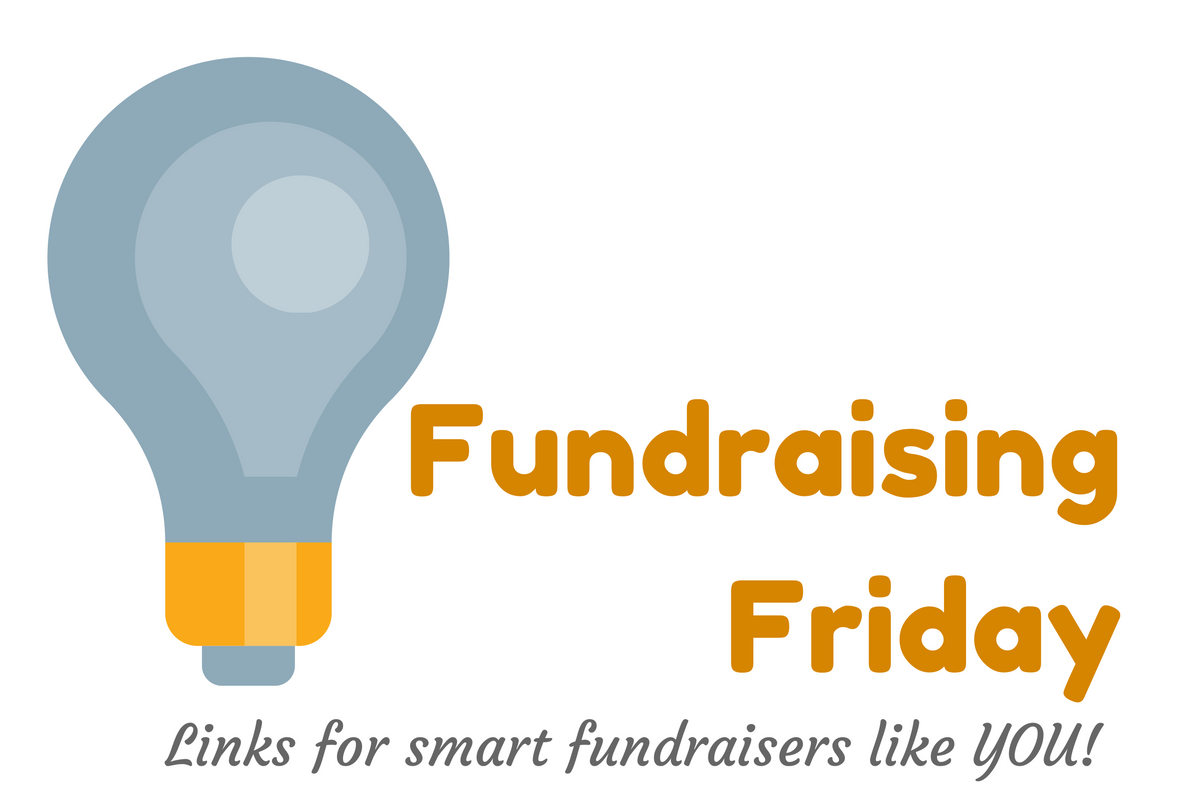 ---
Donor Love, Donor Communications
How can you tell your stories on Instagram if they don't lend themselves to photos? Black Mainline Speaks is one account that is using this very visual medium in a compelling way. This week's Power of Storytelling. 
A Gratitude Report is a key communications piece of the Simple Development Systems puzzle. In this Lessons from MotivateMonday, you'll get a sense of what makes them different.
Without investment, your fundraising will fail. Period. End of story. Donor Acquisition in the Pandemic. From The Agitator. 
My friend, Paul Bobnak, is one of the savviest direct mail people I know. When Paul speaks, I listen. Best Practices for Non-Profit Direct Mail.
When you send your donors a fundraising letter, what do you want them to do? Silly question, right? And yet, your response device is an often-overlooked component of your direct mail package. It happens all the time: I get a letter with no reply device or envelope, or I get a newsletter with a reply device…but no envelope. Here's how two organizations got it right — and wrong. What's in My Mailbox. 
Is there anything worse than the "letter from the CEO?" I'm kidding…sort of. Jeff Brooks with  Things that really don't matter in fundraising: Part I: Your CEO's voice.
A superb read from Erica Waasdorp about one organization's journey to 1000 monthly donors. Don't miss it. 
Love really will lead the way. 'You couldn't get further away from a hard sell but, somehow, it really works. What purports to be a love letter to Guardian readers is actually a very effective call for more support. You'd need a heart of stone not to be touched.' Take a look at this Guardian advertisement from the Bhopal Medical Appeal. 
Fundraising
My favorite recommendation in 5 Things I Learned as a Nonprofit Leader During COVID-19, Part 2? Let Staff Lead. Amen. 
I love how Richard Perry of The Veritus Group always boils it down to the basics. Frankly, I've never understood all the training and webinars on "how to ask" for major gifts. Major Gift Fundraising: It's About the Problem, Not the Process.
 If your organization is advertising on Facebook, even something as minimal as "promoted posts," (which I don't recommend wasting your money on), take a moment to read and discuss with your team. On Stopping Hate for Profit. New from the Agitator.
If there's anything that bugs me, it's the nickel and dime fundraising so many organizations patch together. Why Nonprofits Need to Stop Falling for the Amazon Smile Scam. Your time is better spent elsewhere. 
Over-educating donors, when all they really want is to be inspired, typically yield negligible results. A good Q&A from The Agitator. 
We should not fundraise in the pandemic because: Theme 2 – Anxiety and stress felt by the public. New from Rogare. And what I have been saying all along…
Speaking of opportunities, what if serving on a nonprofit board didn't entail monthly meetings that you "had" to attend, endless boring committee meetings, or the feeling that your only value was your donation? What if board engagement was fun and empowering? Vu Le offers some enticing thoughts in The default nonprofit board model is archaic and toxic; let's try some new models. 
If you've seen those brilliant TV ads from the Lincoln Project and wondered, check out this insightful read. What the Lincoln Project Ad Makers Get About Voters (and What Dems Don't). Hat tip to Lisa Sargent for pointing it out.
Ralph Waldo Emerson said, "When it's dark enough you can see the stars." The Power of Imagination. Another brilliant post by the always thoughtful Nell Edgington of Social Velocity. 
Mindset, Inspiration, Moving Forward & More
Our Resources for Education, Listening, Accountability, & Support has been updated with new contributions from Ligia Peña, CFRE, Julia Campbell, and more. Add to this resource by emailing me at pamela@pamelagrow.com  
How the Best Bosses Interrupt Bias on Their Teams. New from Harvard Business Review.
Your work or a life: a painful choice no one should have to make. Updated for 2020. An important read from Mary Cahalane.