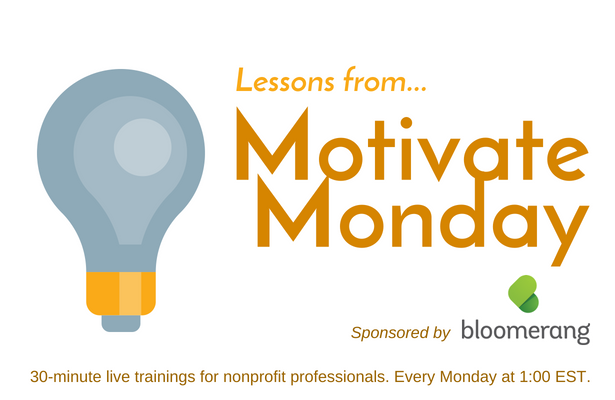 ---
I think we've all got love/hate feelings about nonprofit events. After all, they can be an enormous amount of fun. A wonderful opportunity to connect with donors and gain awareness for your mission.
And, as I noted in this post, events can and do raise money.
Yet it's rare that event ROI analysis methods factor in the enormous – and I do mean enormous – amount of time devoted by staff and volunteers to the planning of events.
Before you plan your next event, take a step back and determine your event's goals and your ROI from your last event. Our recent MotivateMonday guest, Brooke Battle, founder of Swell Fundraising, shared succinct guidelines for taking off the rose-colored glasses and making your next event more than worth the effort.
(skip to 5:40 to get to the meat of the training). Click here to download the slides from this presentation.
Additional Resources
10 Ideas to Include in Your Event Sponsorship Package
Why You Should Do A Cost-Benefit Analysis Before Throwing Your Next Nonprofit Fundraising Event