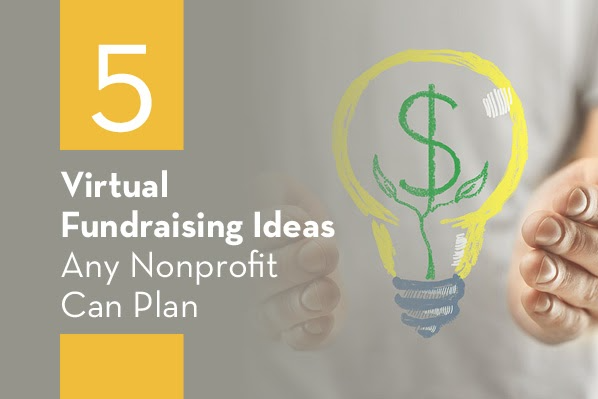 ---
This year, the keynote at the annual Raise Event Fundraising Conference 2021 talked about how we are living in a VUCA world. That stands for Volatile, Uncertain, Chaotic, and Ambiguous. Yep, that sounds about right for not only life but fundraising these days!
With uncertainty still surrounding the pandemic, many nonprofits and supporters are taking another look at virtual events. Just as organizations and donors were returning to the ballroom, racecourse, and golf outings, the return of social-distancing and local restrictions has sent many events back into the online sphere.
So, with a second pivot back to virtual events and online fundraising, you and your team might be searching for fresh ideas to grab the attention of current donors and might attract new ones. 
Although it is hard to replace the intimacy of an in-person event, virtual events are still an effective way to reach and re-engage donors in 2021. According to The Giving Experience study by OneCause, 86% of supporters agreed that they would donate the same amount regardless of the event format and 78% agreed they enjoyed being able to attend an event from their homes.
Safety, convenience, and cost effectiveness are all great benefits of virtual events. Donors can attend, give, and participate in your events from anywhere and at any time. But how can you continue to create intriguing and fun online experiences? Events that truly bring supporters in and get them connected to your fundraising and your cause? 
Here are virtual fundraising ideas that any nonprofit, no matter how big or small, can plan: 
Online Auction

Peer-to-Peer Fundraising

Trivia Night

Virtual Gala

Educational Webinar
Virtual events open up amazing opportunities to connect with donors who live far away while still compiling with safety measures that make gathering harder. Each of these virtual fundraising ideas can mix up your event calendar so that you can keep your donors engaged, especially as we approach the year-end giving season. Let's get started!
1. Online Auction
Regardless if auctions were a typical part of your event calendar before the pandemic, they are easily adaptable to a virtual format and are a great way to raise money for your nonprofit. 
Compared to some other virtual events, online auctions are particularly appealing because donors become invested in winning chosen items and remain engaged throughout the event. To keep donors' attention and bidding, many nonprofits save big-ticket items until the end of the event. 
When planning your online auction, try getting local businesses involved. Ask them to donate auction items, and provide free publicity and advertising on your event site for their business. In today's pandemic where many small businesses are not seeing sales as robust as pre-pandemic, it's important to find additional and creative ways to promote your local partners. The good news is social media, your website, virtual program, announcements, and text alerts all provide effective and scalable advertising for you and your sponsors! 
Here are additional tips that can help you get the most from your online auction: 
Preview auction items:

To generate interest in your auction, give your donors a preview of the items you'll be auctioning off on your website and social media. 

Use the right technology:

Because your auction will be virtual, it's crucial that you use the right registration tools, virtual event software, and

bidding software

to avoid technical difficulties. 

Have a variety of items:

Ensure that you have a mix of different types of items at different price points to attract as many donors as you can.

Send a follow up:

A couple of days after the auction, send your donors a follow up message thanking them for their attendance and, if necessary, information about how they will receive their items. 
You also have the option to make your auction part of another event. Let's say you're hosting a virtual gala (more on that later), but you want to have enough activities to keep donors engaged. An auction can be an excellent way to kick off or conclude your event!
2. Peer-to-peer fundraising
Peer-to-peer fundraising has quickly become a go-to engagement and fundraising strategy during the pandemic. Whether donors are raising money for a birthday or graduation on social media, gathering pledges for a virtual challenge, or are simply mobilizing people in their social network for a worthy cause, peer-to-peer fundraising is an amazing strategy to grow your reach and keep on fundraising in an online world. 
One of the most impactful benefits of peer-to-peer fundraising is that it connects you with a wider network of supporters and empowers them to raise money for your cause. You can even add a peer-to-peer fundraising element to a virtual event (think challenge for a golf tournament, ambassadors for a virtual gala), or create a campaign solely focused on social fundraising. 
The most important thing to remember is incorporating peer-to-peer fundraising into your virtual fundraising  calendar can get everyone involved. Here are other tips to keep in mind for your peer-to-peer fundraising campaign:
Pick your fundraisers carefully:

Your main fundraisers are the center of your campaign, so pick leaders who have influence and reach within your community. 

Interact with your fundraisers:

Your peer-to-peer fundraisers will rely on social media to promote your nonprofit's cause to their networks. You can demonstrate your support by liking, commenting, and resharing their posts 

Create teams:

Teams are a great way to keep your fundraisers motivated and to add a competitive edge to your fundraiser. 

Make sure your platform integrates with your CRM:

Because you'll be connecting with so many people, your campaign will generate a lot of data. Ensuring that your peer-to-peer fundraising platform integrates with your CRM will help you make the most of the data you've gathered in future campaigns.
There are so many effective peer-to-peer fundraising ideas out there, so brainstorm some of your top choices and pick the option that would fit best with your nonprofit's goals. And, once your peer-to-peer campaign is over, celebrate your fundraisers' accomplishments, and highlight the impact they helped your cause create with their results!
3. Trivia night 
Who doesn't love a bit of healthy competition? A trivia night is a fun and engaging virtual event option that will put your donors' knowledge to the test. 
Trivia nights can help you connect with current and new donors, and maybe even bring in supporters who were previously disengaged. Encourage your donors to form teams in preparation for your trivia night (so long as they follow the recommended safety regulations) as a way to inform others about your nonprofit. If newcomers have a great time, they might support your nonprofit in the future!
Your trivia night could also serve an educational need. You could mix in some questions that have to do with your cause as a way to teach your donors about why your nonprofit's work matters. 
Lastly, be sure that you have clear rules and a desirable prize to keep your competitors motivated. If competitors have their eyes on the prize, they will surely stay engaged with your virtual event.
4. Virtual Gala 
Virtual galas are a classic way to help you celebrate your nonprofit, engage donors near and far, and fundraise for your cause. Perhaps you've planned several in-person galas or maybe you've never hosted one at all. Either way, a virtual gala is a feasible option for you.
If you're unsure where to begin with your virtual gala, don't worry! We have compiled some helpful tips to make sure you host an enjoyable evening for all of your attendees. When organizing your virtual gala, you should: 
Give yourself plenty of time to prepare:

Although your gala is happening online, it will still take time to adequately plan. If you're hoping to host your virtual gala by the end of the year, start planning now! 

Determine your entertainment:

Because there are fewer options for casual mingling at a virtual gala, line up some entertainment for your guests to keep them engaged throughout your event. 

Consider a hybrid structure:

Depending on the comfort level of your attendees, you could design a hybrid experience that allows some participants to attend your gala in person. However, be sure to follow all safety guidelines. 

Communicate frequently:

Provide a clear path of communication to your attendees. For example, if you're hosting an auction or other activity during your gala, tell your attendees what time you plan to start. 
Virtual galas are an effective way to end the year, especially if you're celebrating important giving days like Giving Tuesday. Your donors can have an evening of fun online, all while supporting your nonprofit's cause. 
5. Educational Webinar
If you're looking to host a cultivation or educational-focused event, an educational webinar might be the right choice for you. With the right speakers and plenty of engagement opportunities, your attendees will walk away feeling inspired and informed. 
Webinars present a great opportunity for storytelling, particularly when the content and programming is focused on your cause. The ideas for speakers and topics are endless — think about what makes your cause and mission special. Fill the agenda with expert speakers, beneficiaries, staff, authors, volunteers, or anyone else who can help bring awareness and passion to your mission! 
Using the right technology, webinars are easy to share with your audience. Whether you're live-streaming or want to create a more intimate discussion group, your supporters will surely want to learn more about your organization and the cause that they care about.
Providing consistently engaging virtual events for your donors can seem challenging, but adding variety and creativity ensures your supporters keep tuning in. Plus, if you're unsure which fundraising event is right for you, don't be afraid to ask! Your donors will likely be excited to provide some feedback about your next event. 
---
Karrie Wozniak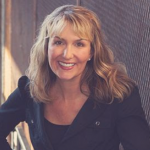 Karrie has spent more than a decade bringing innovative technology and fundraising strategies to the nonprofit industry. As one of the first executives at OneCause, Karrie combines her 20 years of experience in marketing with her passion for helping nonprofits expand their reach, leading industry research, marketing strategy, and fundraising consulting initiatives. She is also an active speaker on donor and fundraising trends, and has been featured on Forbes.com, Philanthropy Journal, and Nonprofit Hub.