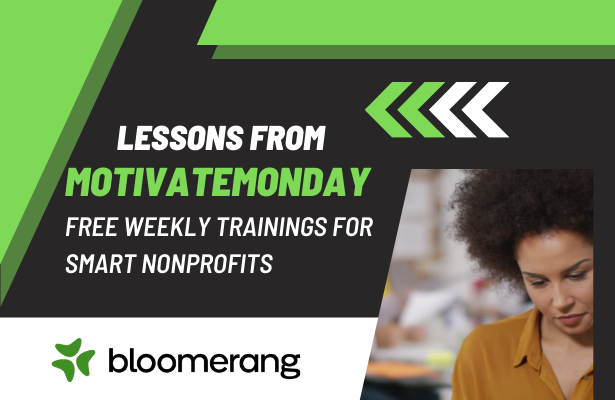 ---
A global pandemic. Political unrest throughout the world. A faltering economy.
We're all dealing with tremendous stress right now. But nowhere is that more evident than in the nonprofit world, where we're already stretched to the breaking point.
In The Home Edit, a Netflix reality show hosts Clea Shearer and Joanna Teplin help celebrity (and everyday) clients "edit, categorize and contain their clutter to create stunning spaces."
Brooke Battle, founder of Swell Fundraising asks "what if we could perform a nonprofit edit?" In this episode of MotivateMonday, Brooke shares steps to take to keep your mental health in check, relieve stress, and focus in on what really matters.
Grab a cup of coffee, turn off distractions, and discover the steps to create your own "nonprofit edit!"