Have you ever given any thought to your particular asking style?  I've always known that I preferred tackling fundraising tasks such as copywriting or prospect research or building a one-on-one relationship over event planning or public speaking but until I met Andrea Kihlstedt, I never knew that I had an actual asking style.
I sat down recently with Andrea, co-founder of Asking Matters, following their recent website relaunch to talk about the differences in asking styles and how knowing yours can make you a better fundraiser!
---
Q  Andrea, tell me a bit about the four different Asking Styles profiled on Asking Matters?
A.  It's simply not true that you have to be a slick salesperson in order to be good at asking for gifts. In fact, the people who seem the most shy and reserved can be tremendously effective when they talk from their hearts.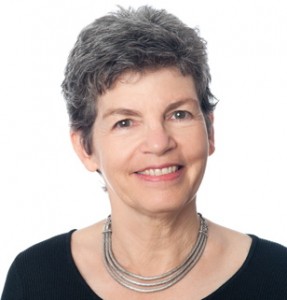 My co-founder in Asking Matters, Brian Saber and I have created a simple system to help people of different temperaments understand how their style works. Some  people need and want details. Others are happy with three simple bullet points. Some people are goal oriented and others don't care much about the goal but are willing to talk about projects that touch their hearts.
We run into trouble when we try to get someone who is more comfortable one way to try to behave in another. So why not figure out what different people need and encourage them to do it.  By they way, Harry Truman once said that the best way to raise children is to find out what they want to do and encourage them to do it.  I've always thought that was great child rearing advice and now, I think it applies to fundraising as well.
We've come up with four basic styles: Rainmakers are competitive and goal oriented. They like to have all the facts and are high energy people people. They are, in fact, the quintessential sales types. The sorts we think of normally as great salespeople. And so they are.
Go-Getters think in big ideas and prefer to leave the details to others. They win people over with their contagious energy and are able to shape simple, cogent discussions. They are flexible and think quickly and well on their feet.
Kindred Spirits are shy, but of all the four styles, they have heart. They care deeply and are able to leave plenty of room for the kinds of values based conversation that is the essence of great fundraising.
And finally, Mission Controllers are those amazing people who have huge tolerance for facts and figures. They want every t crossed and every i dotted. They are thorough and responsible. And while often slow to act, when they do, they are ever so effective.
Q.  It didn't surprise me that I came up as a Kindred Spirit.  They're described as intuitive, shy and deeply committed.  That's me to a T!  How will knowing my style enable me to be a better fundraiser? 
A.  Pam, there's nothing so powerful in asking for a gift as sharing the reasons you care deeply about the organization and then letting the donor talk him or herself into a gift. And that's just what Kindred Spirits can do. You have the patience and ability to create the space and silence for a donor to reflect on how what is important to you might also be important to them. People often underestimate the remarkable power of this low-key approach.  But if you understand the power of your style, you will be able to find the courage to ask. And when you do, you are likely to succeed.
Recently I came across an Open Letter to Samuel, that describes in a very sweet and heartfelt way the common errors people make when asking. It's unlikely, Pam, that as a Kindred Spirit, you'd make many if any of the errors he describes!
Q.  Why did you decide to make the Asking Style Assessment available free to everyone?
A.  In all honesty, we think we've come up with something important to add to the fundraising world and we want to share it as broadly as possible.  Asking Styles will help people of all types find the courage to ask. And the more people who ask for gifts, the more money people will give and the stronger our world will be.  So help spread the word as far as possible.
Remember, it doesn't hurt to ask!
Take the Asking Matters Asking Style Assessment and learn your own asking style.
---
Andrea Kihlstedt is cofounder of Asking Matters, an innovative resource to provide the information and motivation people need to get out and ask. She is also a nationally-known author, trainer, speaker and coach. Her book, Capital Campaigns: Strategies that Work, now in its third edition, has become a standard reference for capital campaign fundraising. Her new book, How to Raise $1 Million (or More!) in Ten Bite-Sized Steps (Emerson & Church) is an excellent resource for board members.
Andrea has been in the fundraising profession for 27 years. She has helped organizations large and small conduct successful capital campaigns, raising more money than they ever thought possible. She has worked with social service organizations, health clinics and hospitals, schools, libraries and social change organizations.
Andrea developed the capital campaign course for The Fundraising School and has done training and speaking for both local and national organizations. This fall, she will be a plenary speaker at the international conference of the Association of Hospital Philanthropy in Boston. She will also give a plenary talk and conduct workshops at the Land Conservation Foundation Partners Rendezvous in California.
Andrea is a graduate of the University of Pennsylvania and Brown University where she received degrees in Philosophy.  She is a graduate of the Johns Hopkins Fellows Program in Change Management.
Andrea has an abiding interest in psychology and she has both taken and taught courses at the Gestalt International Study Center in Massachusetts.
She lives and works in New York city with her husband and their two cats.