Is your nonprofit organization doing everything it can to keep the donors you have?  The latest stats, by way of the 2012 Fundraising Effectiveness Report from the Association of Fundraising Professionals shows that most nonprofits aren't.
The report, which incorporated data from 3,184 responses, noted that:
Every $100 gained in 2011 was offset by $100 in losses through attrition
Every 100 donors gained in 2011 was offset by 107 in lost donors through attrition
According to Penelope Burk, author of Donor Centered Fundraising, "new donors are expensive to get and rarely give much the first time."  What's more, "acquisition is more expensive than retention and often runs at a loss."
Clearly if organizations focused instead on creating donor retention systems, the payoff would be enormous.
Judging from the responses from our savvy fundraisers participating in the first November #smNPchat on Twitter, their lucky organizations are already ahead of the game.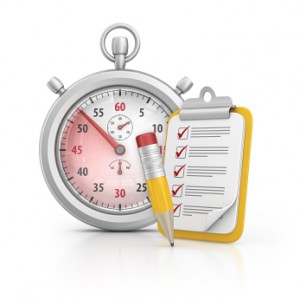 How can you put an end to donor attrition in 30 minutes a day?
Start your day with an attitude of gratitude.
Christina Attard, a philanthropic adviser in Canada, noted that her "favorite practice is to pull a list of donors weekly and spend 30 minutes at the end of each day phoning to say 'thanks.'"
Beth Ann Locke concurred.  "… we have to make gratitude a daily habit – before anything else."
Cultivating that all important "attitude of gratitude" is an important first step.  More gems of wisdom gleaned from #smNPchat:
Leslie White Clay, Chief Development Officer of Hope Cottage Pregnancy and Adoption Center in Dallas, Texas
"I take a simple view – if you ignore your donors, they will go away.  Keep in touch…several ways.  In fact I am drafting a followup letter today for a group of donors:  Here is what your support has done.  No ask.
I've done 'just thanks' letters.  People appreciated it so much they called to thank us!
One donor said she was sending my letter to another nonprofit she supports to show them what they should be doing!
And Leslie has created a written process:  donors get a thank you letter/receipt handsigned by the ED, a handwritten note from her, and followup letters four and eight months post gift.
Christina Attard
"Instead of hustling for "acquisitions" right now, I'm working on fall thank you efforts and a spring thank you campaign.
We have a group of students who do thank you calls to donors.  It's a great way for students to share their stories."
Dan Hanley, Director of Development for Opera Colorado
"I've been here 1.5 years and began a focused attrition effort.  Each name is on my wall and each donor is told how we used their money.
We do board Thanks forGiving calls the Thursday before Thanksgiving.  Lots of fun and donors love it!"
Mary Cahalane, Development Manager/Individual Giving for Riverfront Recapture
"A board member asked the other day when they could do another thankathon.  He loved it!  Works both ways and is definitely a win-win situation."
And what about acquisitions?  While many of our participants agreed that "if you can't take care of the donors you do have, should you be looking for more?"  I begged to differ.  Many of the organizations I work with don't have funding for new donor acquisition programs.  And you can actually be acquiring new donors while you're taking care of your current donors by creating a very simple welcome kit in a letter along the lines of this marvelous example from Ken Burnett.
Want more?  Check out the transcript here and be sure to join us every first and third Friday of the month at noon EST on Twitter.
How are you working to end donor attrition in your nonprofit?