November's Nonprofit Blog Carnival is right around the corner and, as Thanksgiving approaches, what better topic than that of gratitude and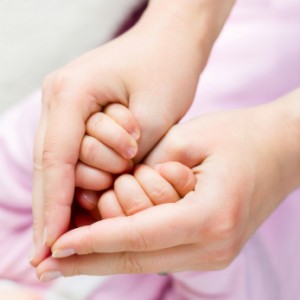 giving thanks, particularly as nonprofits continue to face unnaturally high attrition rates.
In fact, according to the 2012 Fundraising Effectiveness Report from the Association of Fundraising Professionals:
Every $100 gained in 2011 was offset by $100 in losses through attrition
Every 100 donors gained in 2011 was offset by 107 in lost donors through attrition
And yet retaining a donor is far less expensive than acquiring a new one.  The report goes on to note:
"It usually costs less to retain and motivate an existing donor than to attract a new one. For most organizations–and especially those that are sustaining losses or achieving only modest net gains in gifts and donors–taking positive steps to reduce gift and donor losses is the least expensive strategy for increasing net fundraising gains."
So, what can your organization do to ensure that your donor's first gift (or second or fifth) won't be her last?
In the words of Oprah Winfrey:  "Be thankful for what you have; you'll end up having more. If you concentrate on what you don't have, you will never, ever have enough."

How are fundraisers cultivating an attitude of gratitude?
One wonderful example comes to us via Leslie White Clay, who has deemed 2012 the "Year of the Individual Donor" at her organization and developed novel processes for showing their gratitude consistently to donors.
What steps are you taking to create an "Attitude of Gratitude" in your organization?  We'd love to hear some of the knock-your-socks-off ideas that you've used to say 'thank you!' and cultivate gratitude.  We're particularly interested in how you might be using social media, including video, to express your gratitude.  Have you written a particularly heartfelt thank you letter?  Write a post!
Bonus points for offering advice that can work for small organizations with limited resources.
Want to submit?  Write a blog post, or even choose a recent post that fits the theme.  Submit your post via email to: nonprofitcarnival@gmail.com – be sure to include your name, your blog's name and the URL of the post (not your blog homepage).
The deadline for submissions is end of day – Monday, November 26.  Check back  on  Wednesday, November 28 to see if we've included your post in the November blog carnival.
Even better?  By submitting your post to the blog carnival, you'll bring new traffic to your blog and help raise its online profile. If your post is selected for inclusion in this month's carnival round-up, you'll get a backlink to your blog post (cool for search engine traffic, no?) and the chance to get your writing in front of new readers.
So, what exactly is a Nonprofit Blog Carnival?  It's a  monthly round-up of blog posts on topics directed at nonprofits. Each month, the host creates a  theme and sends out the call (in a post like this) for posts on that topic. Then the host collects the pertinent posts together and offers these up in a round-up post towards the end of that month.
To find out what this is all about, check out October's Nonprofit Blog Carnival:  How are nonprofits using CRM and predictive analytics to successfully implement multichannel campaigns? from Blackbaud.  Or read more about blog carnivals on About.com.
We can't wait to read your submissions – be sure to submit your posts by end of day – Monday, November 26.  Oh, and thank you for submitting!