Splash, a Seattle-based non-profit, is one example of an organization that does everything right, from its wholly donor-focused website to it's simple mission: "To change the lives of vulnerable children in impoverished urban areas by providing clean, safe drinking water to orphanages, schools, children's hospitals, street shelters, and rescue homes."
Their latest email newsletter provides a number of easily replicated takeaways.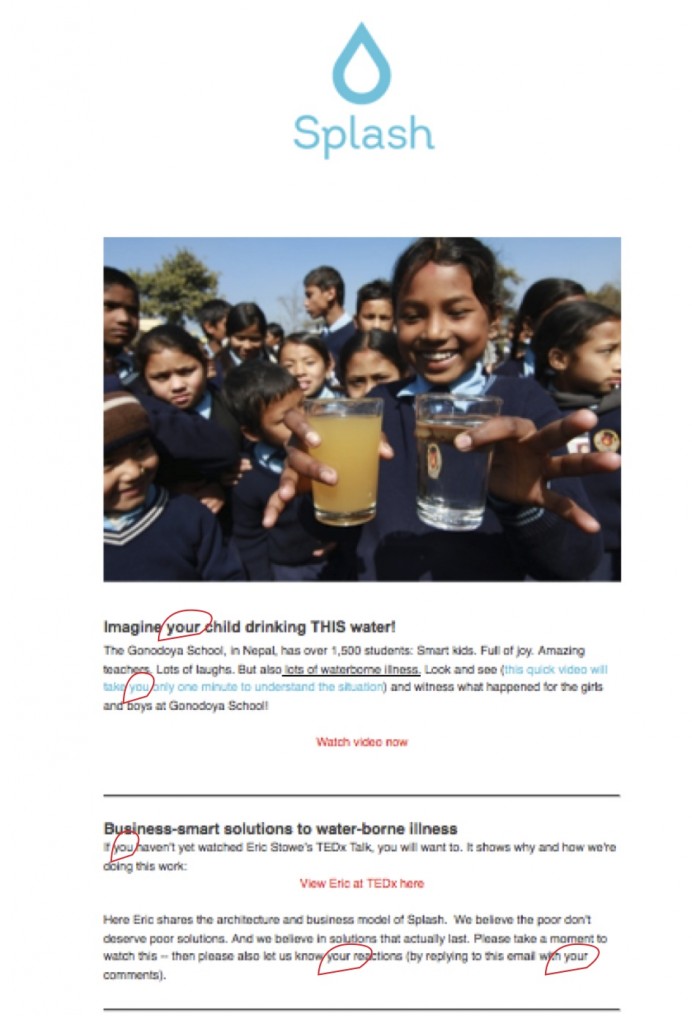 The two visuals are stunning, yet simple and joyful.  The language is donor-focused, jubilant and lacking the jargon so often found in nonprofit communications ("But also lots of waterborne illness.").  And the smart people at Splash (that would be Peter Drury), know that, according to Blackbaud's recent Psychology of Online Giving report "27% of people are motivated to donate online to support a friend or family member." 
"At the end of the day, we are motivated by kids. Their potential. Their health. Their futures. Please consider telling a friend about Splash, sharing our website, or making a gift today."
Click here to see the full email.  What are your takeaways?