"The future belongs to those who believe in the beauty of their dreams." — Eleanor Roosevelt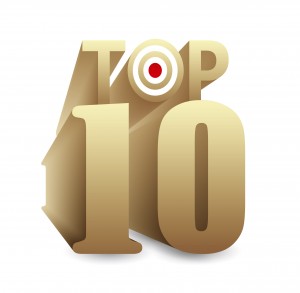 Happy New Year!   And thank you — for being a Grow Report subscriber, for being a reader, for your questions, for your feedback, for your work in the trenches.
Following are the best fundraising post of 2013 from both The Grow Report and this blog:
You think your donor needs to know about your five different programs and exactly what each one does.  Think about this for a minute:  how do you feel when someone tries to "educate" you?  Chances are your donors feel the same.  How educating your donors can put you in a financial death-spiral
Where do the most charitable bequests originate from? Tom Ahern poses an interesting question:  major gifts or more gifts, which is better?
In This blog is a bit of a rant, Lucy Gower says that "Fundraising is tougher than ever, yet many charities are missing these fundamental opportunities to increase income and support.".
Mary Cahalane reminds us that the most important skill in fundraising just may belong to the introverts of the world.
How are you creating lasting change, an "attitude of gratitude," the culture of philanthropy necessary for exemplary customer service?  I cried for the donor.
How do you win back lapsed donors?  Simple, brilliant and oh-so-swipeable.
Storytelling is key to successful nonprofit fundraising.  What can fundraisers learn from the extraordinary success of HONY (Humans of New York)?
Can your print newsletter really make money?  Donor newsletter brings in $2M:  The Power of Storytelling
More on nonprofit storytelling:  almost any organization could benefit from a Share Your Story page.  Here's how to create one.
How can you create a true culture of philanthropy, even when your program staff is scattered far and wide?