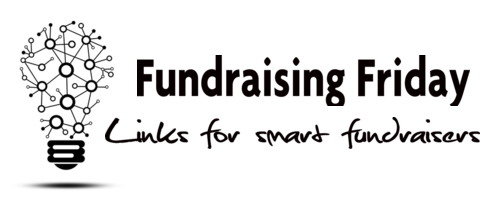 ---
What?  No Marketing Department?  New from The Agitator.
How to Encourage Supporters to Donate Birthdays to Your Cause

.
New from Jeff Brooks via Bloomerang.  Is your fundraising on the right track?  Yeah, it really IS that simple.
What's a nonprofit 'Impact Report' and how can it help you better communicate with your donors?  Two stellar examples in this week's What's in my Mailbox?  


Our new Tuesday feature, What's in my Inbox, features email communications from small shops just like yours.  This week:  Mr. Holland's Opus Foundation.  


A grateful nod to Simple Development Systems member Rachel Stephenson Ramjattan for sharing with me this inspirational story of how Zoo Miami's Ron Magill developed a life-changing relationship with a next-door millionaire and his wife (must read).  This, dear reader, is what real fundraising is all about.
Another great piece from Vu Le, The Frustration with Innovation: Bright Shiny Object Syndrome and its effect on the nonprofit sector.
We've said it before, but great advice bears repeating:  Donor messages stick better on paper.  New from Gayle Gifford.
From the Archives
Brand new development director?  Read this:  How to Be a Nonprofit Development Director – Charting Your First 100 Days