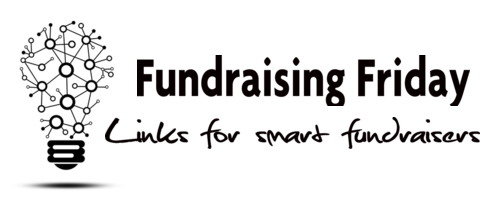 ---
The scathingly brilliant Rory Green is back with Who Would You Rather Ask for a Gift: A Woman or a Man?  Lots to think about.  I'm joining forces with Rory in 2015 for an all new course on working with program staff (if you haven't read her guest post, it's one of my favorites).
Why is emotional storytelling so important?  In this week's What's in my Mailbox I feature a masterful example of nonprofit storytelling.  Don't miss it.  And now...imagine for a moment if this letter had instead shared their statistics of numbers served?
it seems like everyone is busy rewriting their thank you email…after reading this week's edition of What's in my Inbox, featuring an email thank you that positively oozes donor love.  Don't miss it.  (A special thank you to Lisa Sargent and Denisa Casement for sharing this week's examples.)
Why fundraisers shouldn't waste their money on "awareness" campaigns.  New from Jeff Brooks.
The Dos and Don'ts of Donor Thank You Calls.  New from yours truly.
Retention Fundraising | A Review.
Our friends over at The Agitator have a fabulous new free tool, the Donor Commitment Feedback Widget for Nonprofits.  You'll want to pay particular attention to Kevin's comments: "everyone is in the donor service" business.  It's not only a cop out to say you don't have time to listen to your donors, it's stupid.  Because — trust me on this — when you develop a donor-focused organization, your fundraising will achieve a state of nirvana.
Must read post from Sean Triner:  Brand awareness is King!  Or is it?
Micro Documentaries presents How to attract new supporters to your year-end campaign: The "Meet Chuna" case study.  Look for an all new Basics & More course next year on how even the most tech-challenged nonprofit can create video.
In The Downtrodden Strike Back: Fundraisers Rate and Expose Lousy CEOs and Boards, The Agitator is urging us to expose the 'Best' and 'Worst' nonprofit CEOs.  What do you think?
What's my favorite writing book?  I've got quite a few, but the one I reread almost every year is Stephen King's On Writing: A Memoir of the Craft. If you're a fan too, you'll love this interview with King where he shares how he teaches writing.  And if you're not a fan, remember: we're not writing for great literature, we're writing to engage.