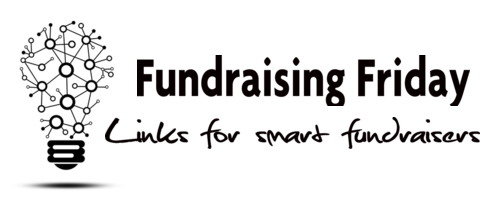 Information overload anyone?  Stay on top of what really matters with The Grow Report and Fundraising Friday.
---
What's a pre-header and how can it help get YOUR emails opened?  This was only one of dozens of great takeaways from our recent SDS email marketing webinar featuring Derrick Feldmann.
Joe Waters with an awesome primer for #GivingTuesday. (Check out my post too, to ensure that your online presence is ready for #GivingTuesday)
Who better than the smart, engaged Nancy Schwartz to share Ways to stay smart and engaged.
Is social media like teen sex?  An interesting question.  When you're creating a social media strategy, ask yourself:  where are my donors?
How are you celebrating your success with your supporters?  This week's What's in my Inbox.
If you've been working on your organization's welcome kit, you'll want to read this week's What's in my Mailbox, where I review Senior Services new donor welcome kit.    
Ebola Body Bags or Billions.  The Fundraisers Choice. 
Do you approach your work from a place of lack…or a place of abundance?  Dealing With An 800 Pound Gorilla.  New from The Agitator.
Going insane this time of the year?  My friend, Mary Cahalane, to the rescue with Saving the world, losing your mind (women, you'll relate). 
"Today's nonprofit must proactively live in the world of its donors."  Roger Craver with The Fundraising Power of Curiosity.
From the Archives