"If the only prayer you said was thank you, that would be enough."

― Meister Eckhart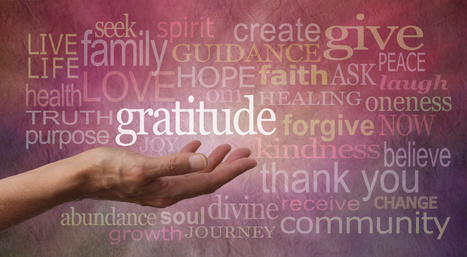 November is gratitude month.  And, for the past few years, our November Nonprofit Blog Carnival has celebrated with inspiring ways nonprofit organizations throughout the world are celebrating the donors who make their work possible.  (Click here and here for past examples.
Because donor attrition continues to be a critical issue in the nonprofit community, we're looking again for submissions on how organizations are creating an 'attitude of gratitude.'  We'd love to hear examples of knock-your-socks off stewardship, or ways that you've developed a culture of gratitude throughout your organization (see Cara's Motivations).  Are you using social media, email or video to show impact and express gratitude in special ways?  Are you engaging board members and program staff in the process?  Write a post!
Bonus points for offering tips and techniques relevant for small organizations with limited resources.
Here's how to submit:
Write a blog post, or even choose a recent post that fits the theme.

 

Submit your post via email to: nonprofitcarnival@gmail.com – be sure to include your name, your blog's name and the URL of the post (not your blog homepage).

Get your post in by the end of day on Sunday, November 23rd. 

 

Check back

 

on

 

Monday, November 24th to see if we've included your post in the November blog carnival.
By submitting your post to the blog carnival, you'll bring new traffic to your blog and help raise its online profile. When your post is selected for inclusion in this month's carnival round-up, you'll get a backlink to your blog post (cool for search engine traffic, no?) and the opportunity to get your writing in front of new readers.
So, what exactly is a Nonprofit Blog Carnival?
It's a  monthly round-up of blog posts on topics directed at nonprofits. Each month, the host creates a  theme and sends out the call (in a post like this) for posts on that topic. Then the host collects the pertinent posts together and offers these up in a round-up post towards the end of that month. 
To find out what this is all about, check out October's Nonprofit Blog Carnival:  October Halloween Nonprofit Blog Carnival – Major Gifts Tricks and Treats from Claire Axelrad.   Or read more about blog carnivals on About.com.  
Never miss a Carnival!  Sign up for monthly updates here.