The holidays were looming. In between swimming in year-end appeals and getting everything in place before the New Year rolled in, my days had been exhausting. To cap it off, I had just wrapped a discouraging conversation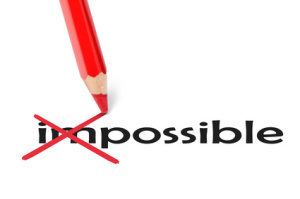 with one of my colleagues about implementation.
Or, rather, the elusive dilemma known as "you can lead a horse to water but you can't make it drink."  Because, when it comes to training…well, those who participate full-on experience wild success. But the fact is, there are far too many who will join a membership, buy a book, or register for a course...and then fail to implement. They never open the book, they never read the first course, they're too busy to attend the training webinars.
So, when in the midst of year-end madness, the following mail arrived in my inbox from one of my Simple Development Systems' members, I was heartened beyond belief. With such impeccable timing between the conversation with my colleague and Mandy's email, it was pure kismet…
"I want to take this opportunity to say THANK YOU for all of your help and support these last few years. We have experienced a sea change in development at the Intervale Center, and it is in large part because of what we have learned from you.

It is amazing what you can accomplish with an attitude adjustment. In addition to including a "culture of philanthropy" one pager with board and staff expectations in every new staff and Board orientation packet, we do a COP training for board and staff each year, and we constantly stress that development is a mission-aligned program of the organization.

As a result, everyone at the Intervale Center is a great ambassador who can articulate a case for giving.

We love our donors, and they love us.


Our ED is a committed and wonderful fundraiser. We are achieving incredible success; with a very busy two weeks left, we expect to exceed our community fundraising targets by at least 10% again this year. We also exceeded our grants and capital goals for the year, and we have set an ambitious agenda for 2015.

Our success means more local, organic food to hungry people, more native trees planted in our watersheds, more farmers receiving business planning and marketing support, and more fun for everybody in our community. We LOVE our jobs! It's incredible to get to be the bridge between our donors' greatest passions and the world's greatest needs.

I've attached a picture of a note on my bulletin board (and yes, those are key words for describing donors to the left). I use it every day when managing staff and projects, talking to donors and partners, and even in my self-talk. Those are powerful words from Tom Peters.

And when other development folks ask me what are the key drivers of our success, I always mention you by name.

Thanks again. May you enjoy happiness and abundance this holiday season."

Mandy Fischer, Development Manager – soon to be DIRECTOR J

P.S. That's a few IC staff members, a whole bunch of farmers, the incredible Dr. Vandana Shiva, and me (in bright purple over Dr. Shiva's shoulder) at the Intervale Center a few weeks ago. I got to give her a brief overview of our incredible organization and community. Don't I have the best job ever???? Be the change, indeed!
As I sat in my car parked in front of the post office, reading Mandy's email, I cried. Mandy 'gets it.' Throughout the past few years, Mandy has shown up and done the work. She's routinely present for the webinars, has taken it all in, and gone forth and implemented what she's learned. She earned it. And I'm so honored to be by Mandy's – and hundreds of nonprofit organizations' – side on this journey.
My goal isn't about creating your organization's next ice bucket challenge. Because I know quick fixes won't guarantee long-term success. I don't believe in playing the lottery.

  
My goal to create healthy, vibrant sustainable nonprofit organizations.  Organizations that understand that when the donor comes first, everyone wins. To really explode your fundraising in 2015 you need to understand that it's really NOT about the money.
How will you be thinking big and growing your fundraising in 2015?
There are no shortcuts. No magic bullets. You have to do the work. But here's the thing: when your focus is on your donors, rather than the all too typical low ROI busywork (events, nickel and dime fundraising activities) so many nonprofits are consumed with, your fundraising will grow beyond your wildest dreams.  I guarantee it.
PS: This just in from Mandy:
"Just wanted to give you our end of year update – we exceeded our targets by an incredible 20%! Preliminary analysis says it's the large donors and the LOVE we have showered them in that is paying off. Thanks again for your help!"