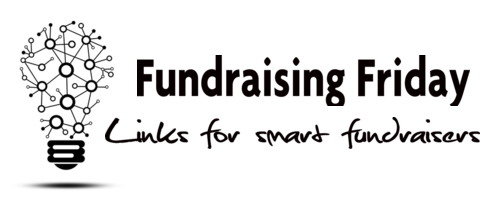 ---
My friend, Erica Waasdorp, with Check your 'Captcha' to prevent Monthly Donor 'Lost ya'. SDS Members can look for Erica to present an advanced monthly giving training later this year.
Who has ever needed one of THESE after a meeting?
Charities should be leading the way on gender equality. Amen.
New from Nonprofit Quarterly: Exponent Philanthropy Survey Offers Insights into the World of Small Foundations. For the past six years I've been telling you: your grant funding focus should be targeted to small to mid-sized foundations.
Curiosity is one of the guiding principles of a great fundraiser. Forbes with Want To Lead Your Industry In 2015? Ask 'Beautiful Questions'.
A moving and inspirational must read from Roger Craver and our friends at The Agitator: Selma And Fundraising.
Ever wonder what it takes to create a brand that attracts exactly the right people? Check out my friend Beth Brodovsky's new webinar where she breaks down the purpose and the process to creating a brand that inspires.
This week's What's in my Inbox features an intriguing email subject header.
And What's in my Mailbox highlights an easily replicated impact report that's easy on the budget.
How WE Do It! The Best Video Ever. New from Nancy Schwartz (and a MUST watch).
New from The Agitator: Donor Trends for 2015. Don't miss Erica's comment here.
Archives
I Don't Get No Respect. Development Staff Are the Rodney Dangerfields of the Nonprofit World