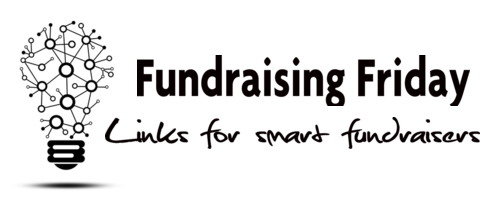 ---
Donor Retention 101: How well do you REALLY know your donors? (5 Tips) How well do you know your donors? Really? Beyond LYBUNTS and SYBUNTS, beyond generation demographics, giving level, or preferred giving channel? Here are five tips to deeper relationships.
How to heal an unappealing fundraising appeal. New from Mary Cahalane.
Jeff Brooks' Help! My boss wrecks our fundraising every time! 3 things you can do will give you solid tactics for dealing with bosses and boards who argue with your methods. I always over-prepared for any possible confrontations. How do you handle the dreaded red pen?
In The difference between commitment and technique, Seth argues that it's a waste to teach technique because "the fact is, most people can learn to be good at something, if they only choose to be, if they choose to make the leap and put in the effort and deal with the failure and the frustration and the grind." What do you think? Committing to donor-centricity is hard. How do you bring everyone on board? Particularly in small shops where your board is looking for instant results ("where's our ice-bucket challenge?").
One of the most commonly asked questions I get is "how many appeals should we send out a year?" And I say, you're asking the wrong question. You should be asking "how often are we loving our donors?" Must read from The Agitator: Are You Abusing Your Donors?
What Works in Planned Giving Marketing. New from Claire Meyerhoff. Does your organization have a planned giving program, Pamela? Stay tuned as Joe Garecht (The Fundraising Authority) and I launch Planned Giving | The Basics & More next month.
My two most recommended grantwriting books are Storytelling for Grantseeking and Martin Teitel's The Insider's Guide to Winning Foundation Grants. Great Guidestar post from Martin: The Portal Problem—Three Keys to the Funder's Door.
When will bosses and boards really 'get it' when it comes to embracing donor-centricity as the way to sustainable funding? Keep passing on articles like this: 22 Really Useful Customer Retention Stats. New from The Agitator.
Curiosity is your friend. This week from Veritus: Top Performing MGOs are Intellectually and Socially Curious (#1 of 4). Read the entire series.
Archives
I cried for the donor. You don't want to be that organization.