"Get started today, with the equipment you have. Capture footage with a smartphone and cut it together on your computer's free editing software. Use what you do have and don't let the lack of other resources be an excuse for not making something."
Bill Griepenstroh
Video Producer at Lincoln Berean Church — Lincoln, Nebraska
We know that video captivates audiences (we have impressive statistics to prove it). Video works wonders — it builds awareness for your cause, rallies up volunteers, summons valuable donors and endears people to your organization. All the more reason to start making videos today!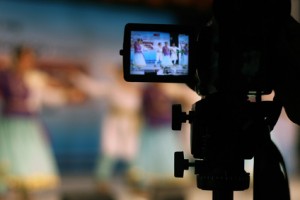 When you think video, perhaps you think "equipment," followed by "expensive," and then you want to check out of this conversation — but don't leave yet! If you only have a teeny-tiny budget for video, we have solutions for you.
We met with Bill Griepenstroh, a friend of Nonprofit Film School, to learn more about his experiences as a videographer for organizations with little-to-no budget. Less than five years ago, Bill was in your shoes. He worked as a one-person video team at a summer camp in western Nebraska, then worked for a large church as the youth ministry video director. Both were very different environments with different budgets and different equipment needs.
We think Bill's experiences will give you the confidence you need to start making videos right away.
If you're working with a tiny budget, this article will help you with:
Assessing your situation
Prioritizing your video equipment purchases
Making equipment upgrades
Assembling your DIY video kit
Expanding your video-making skills
Assessing your situation
Everyone has different goals for the videos they make.
For Bill, his camp footage was often hand-held b-roll overlaid with music to get campers excited. He had no budget to work with at first, using a donated camcorder (which left much to be desired) for 10 months before purchasing an inexpensive (and slightly better) camcorder.
At the church, Bill regularly produced "teaching videos" for youth group events — often creating one new video each week! He'd receive a script, make suggestions for a creative treatment, film a church leader explaining that week's lesson, then capture b-roll to boost the story's imagery. When he took the position, he had access to a camera, basic lighting and audio equipment, and a small budget to work with.
Ask yourself: What are the types of videos you're making? Are you making highlight videos, where you're running around with a camera in-hand? Are you setting up and recording interviews in the same location every time you film? The types of videos you'll produce influences your process and equipment needs, so it's important to assess your situation before diving into equipment purchases.
Prioritizing your Video Equipment Purchases
When you're ready to start investing in your video equipment, how do you prioritize what to buy? Where do you start?
Bill suggests prioritizing your purchases in this order (he gives specific recommendations below):
Get a camera (even if it's a smartphone, you can't film anything otherwise!)
Invest in an external audio recording device (not on-camera)
Start with a basic lighting kit
Expand your lens selection
Depending on what kind of camera, audio or lighting equipment you get, you'll want to consider getting a tripod, cables and stands, too.
The equipment you purchase depends on your situation and the videos that you're making. It's not one-size fits all. For instance, if you're filming in bright spaces, learning to make natural light work for you means you could prioritize purchasing additional lenses versus a new lighting kit. That's up to you!
Making Equipment Upgrades
When making videos on a budget, perhaps you'll purchase inexpensive equipment just to get started — and that works! No one is saying you have to spend $10,000 on a video production package; take an honest look at what you can afford, and work within the budget you have.
Don't spend your budget all on your camera, since lighting and audio gear can greatly improve your video quality too. Bill said, "It's good if you can invest in your equipment with a multi-year plan, so you're not trying to figure out how to get $5000 of video equipment in one year."
Once you have a baseline package to work with, you can slowly upgrade or expand your equipment over time. You need ABC to make a video; from there, you can add either buy XYZ when funds are available, or you can get better versions of ABC.
ABC: camera, lighting, lenses, audio equipment, tripod
XYZ: additional cameras, lenses, teleprompter, slider, etc.
As you start producing videos, you'll naturally learn which pieces of equipment are worth investing in next. Do you need a stronger tripod or would a teleprompter make things easier when editing content? Ask yourself, "How can this be better?" and purchase equipment that makes sense for your organization.
Assembling your DIY Video Kits
The cost of video production gear can add up. To make the most of your video budget, do your research before you buy — take the time to read reviews and compare prices.
The internet is full of folks who've purchased, used and reviewed equipment (check out Amazon!). Take advantage of their experiences and determine if that particular model is right for you. Before you purchase, you can rent or borrow equipment to try them out first (we go through LensRentals.com) or look up examples of others' footage online for specific lenses, cameras or lighting kits.
The following DIY video equipment bundles are recommended by Bill himself! You'll see that Bill recommends refurbished gear in the equipment bundles below. Don't be afraid to buy something that's refurbished from a trusted manufacturer, since they have warranties to cover you if you run into a problem.
DIY Video Package: Under $1000
Canon Refurbished T6i with 18-55mm Lens and 55-250mm Lens ($660)
Canon LP-E17 Battery ($60)
Sandisk Extreme Pro 32GB SD Card ($22)
Rode VideoMic Pro Compact VMP Shotgun Microphone ($229)
Amazon Basics 60-Inch Lightweight Tripod ($23)
iMovie or Windows Movie Maker (free with computer)
*Total: $994
Why does Bill suggest this bundle of equipment? He says:
You've got essentials to make a quality video
Camera produces sharp images, performs well in low-light areas
Microphone improves audio quality for b-roll and interviews
Lens focal length allows for wide shots, closeups from a distance, and everything in between
*Prices as of 9/29/2016, subject to change
DIY Video Package: Under $2200
Canon Refurbished T6i with 18-55mm Lens and 55-250mm Lens ($660)
Canon Refurbished 50mm f/1.8 Lens ($125)
Canon LP-E17 Battery ($60)
Sandisk Extreme Pro 32GB SD Card for Camera ($22)
Manfrotto Aluminum Tripod Legs ($180)
Quick-Release Plate Tripod Head ($119)
Movie or Windows Movie Maker (free with computer)
Audio Recording:
Rode VideoMic Pro Compact VMP Shotgun Microphone ($229)
H4nSP 4-Channel Handy Recorder ($160)
SanDisk 8GB Ultra UHS-I SDHC Memory Card for Recorder ($7)
Audio Technica Condenser Mic ($169)
15-foot XLR Cable ($8)
Boom pole ($38)
Lighting:
Neewer LED light ($32 each, get two)
5-in-1 Collapsible Reflector Disc ($15 each, get two)
Newer Light Stands ($33 each, get two)
Grip Equipment:
10-foot C-stand with Grip Head ($150)
Studio Sandbags (includes 4) ($16)
*Total: $2103
Why does Bill suggest this bundle of equipment? He says:
With this kit, you've truly got everything you'll need to create almost all types of videos. It's everything in the Under $1000 kit, plus:
A lens that produces incredible image quality
A sturdy tripod (worth the money!)
Audio equipment for external recording
Basic lighting equipment
*Prices as of 9/29/2016, subject to change
Expanding your Video-Making Skills
Bill would even tell you: video production requires technical skills. He says, "I think that experience is the best teacher, as generic as that is to say. Especially with video, I can watch all the videos and tutorials online, but it's not until I get out there and do it that it sticks and makes sense."
In addition to the type of equipment you use, many other elements help determine the value of your video: interview techniques, shot composition, storytelling when editing, and making sure your whole video is effective and meeting your goals as an organization. You can implement helpful techniques for lighting and composition to make the most of locations and equipment limitations.
Gain these skills (and more!) through Nonprofit Film School. Easily your go-to resource for learning how to make in-house videos well, it's an all-online, go-at-your-own-pace school organized to help you tackle all things video production in the simplest way possible. Dive in today to get started making the most of your video production efforts!
Download our Location Scout Quick Tips here — for free!
---
About the Author
Allea Grummert, Director of Operations at Nonprofit Film School (powered by Reliant Studios)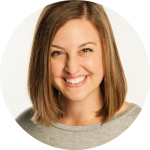 At Nonprofit Film School, Allea is the control center, the one behind-the-scenes making sure you have an amazing experience by ensuring everything's running smoothly. At Reliant Studios, she's the Production Coordinator, often found shuffling schedules, deadlines, milestones and working with clients.
Nonprofit Film School is the ultimate learning toolkit for nonprofits to tell their stories through video. It's an online learning experience designed specifically for nonprofit organizations to learn how to produce their own videos from start to finish – everything from storytelling techniques to how to edit a video and choose a camera that is right for them.