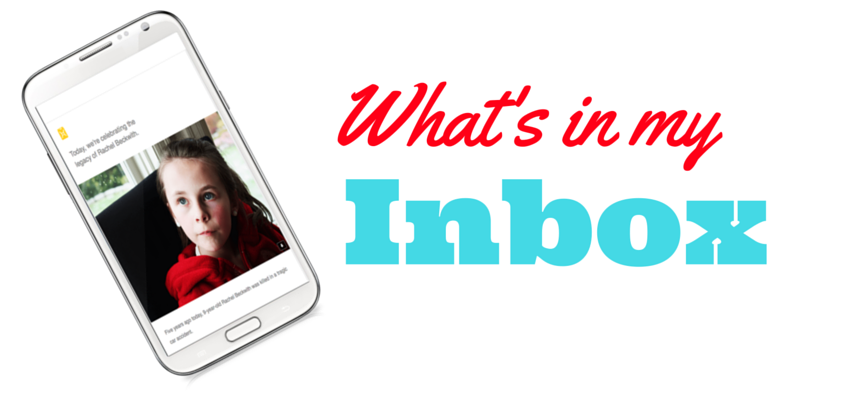 ---
In this week's Motivate Monday – and in our year-end fundraising training materials (from the Your Best EVER Year-End Fundraising to the tried-and-true Supercharge) – we speak often to the idea of "warming up" your donors prior to that crucial year-end ask. You want to ease into this territory gently, so that when your ask comes, it's not totally out of left field. The goal is to motivate your donors to make a gift, after all.
Introducing a "warm-up" piece prior to your end-of-year campaign serves as a method of "priming" your donors for your ask. It was derived from Cialdini's book, Pre-Suasion: A Revolutionary Way to Influence and Persuade. It's one way to make your donors feel important, appreciated, and selfishly fulfilled. And who doesn't want to feel important, appreciated, and fulfilled? And wouldn't you be more generous if you did?
So what does that look like? Your organization can employ a number of tactics. Here are a few…
At your November/early December board meeting, be sure to set aside 20-30 minutes for board members to make thank you calls to current donors. Alternatively, you could send each board member a list of names and numbers.
You might want to send out a one-page impact report prior to your direct mail appeal. This prepping tool communicates to your donors not only that their gift matters, and that they're making a difference through your organization, but that continuing to make gifts will continue a pattern of positive change. It's a beautiful thing.
You can connect with your email list through an update, like this deeply personal email from Mercy Corps.
I've spotlighted Mercy Corps often, and will most likely continue to do so. It's abundantly clear why I've featured them so many times. Their communications are consistently lessons in donor love. In making you, the donor, feel like you're there in the trenches right along with them, they convey to you that you aren't just someone who's interested in their organization and donating accordingly. Mercy Corps wants you to know that you're part of their family. Who wouldn't feel special about that? Their donors are their heroes, and they never want them to forget it.
This is yet another superb example of what we mean by donor-centered communications. Check it out.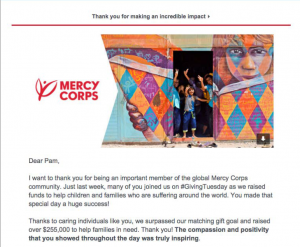 ---
If you need to develop an end-of-year fundraising campaign that covers every base, you'll want to enroll in Foolproof Year-End Fundraising. This comprehensive program will give you the tools to crush your end-of-year goals, even in the midst of a pandemic and the most contentious election year in American history.