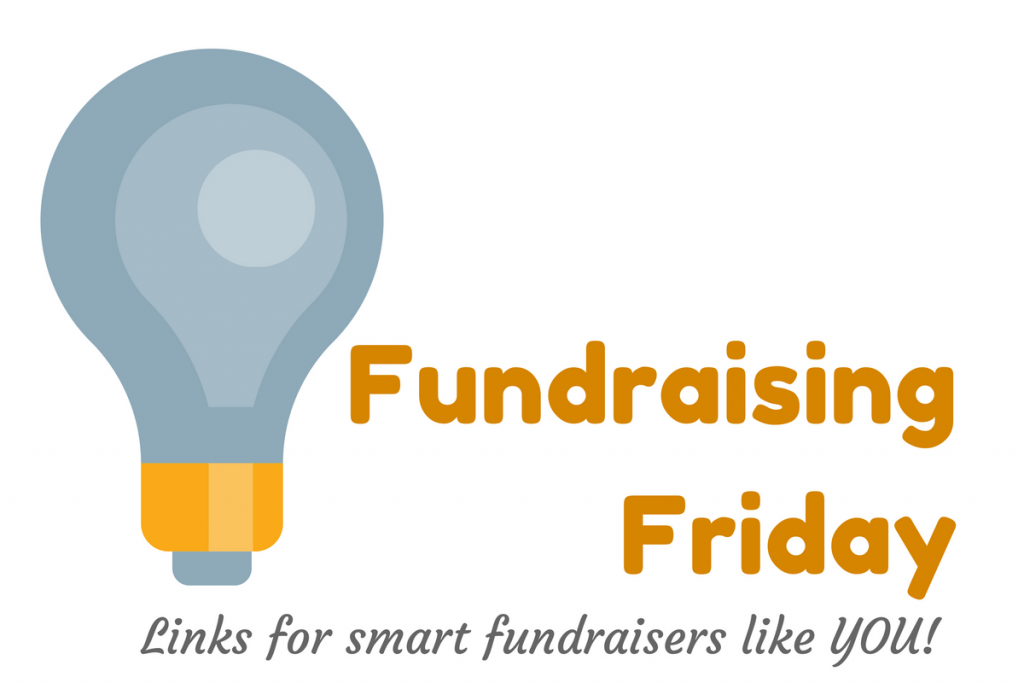 ---
In our year-end fundraising classes, we speak to *warming* up your donors prior to your year-end ask. But what does that look like? This week's What's in My Inbox features a super example from Mercy Corps.
The Big Problem in Charity That Giving Tuesday Cannot Fix. New from Slate.
Does your budget align with your values and your commitment to your donors? Really??? Show Me Your Budget. New from The Agitator.
Mary Cahalane knows: the secret to your year-end appeal lies in the story you're sharing (did you know that for every statistic you share, response declines?).  How to write a super fundraising appeal
How's your year-end fundraising going? Are you taking advantage of this one sure-fire technique to boost your online giving? From the Archives but still timely.
Karen Osborne writes: "Major gift end of the year to dos are not the same as your annual giving big push and wrap up" and shares a plethora of tips you can put into action NOW to WOW your organization's major donors. Major Gift End of the Year To-Do List 
A super insightful mystery shopping review from Lynne Wester. What does your online giving process look like?
Learning Opportunities
Who doesn't like FREE gifts? Registration for the fifth annual Twelve Days of Christmas Nonprofit Gift Giveaway is underway. If you haven't signed up to get your 12+ holiday gifts from generous nonprofit gurus like Kivi Leroux Miller, Andrea Kihlstedt, Sheena Greer, Erica Waasdorp, Diane Leonard, and more – you've got time. Sign up now. Then keep your eyes peeled for a trickle of magical stocking stuffers. Starting on the 13th and leading up to December 25th, you'll be receiving a brand new gift (or two!) right in your inbox. Your gifts are then available to be downloaded so that you can use them over the course of your organization's 2017 planning.
Congratulations! You've been hired. Now what? Regardless of whether you're development director number one, or development director number fifty, a concrete plan is necessary — no ifs, ands, or buts. Without one, how can you expect to find success? A ship needs a captain who knows the route. What do you do next? Who should you be meeting with? Charting Your First 100 Days, a one-of-a-kind class from Basics & More, will guide you through the metrics you need to track for success. Last week to save $20 off registration. Sign up now.