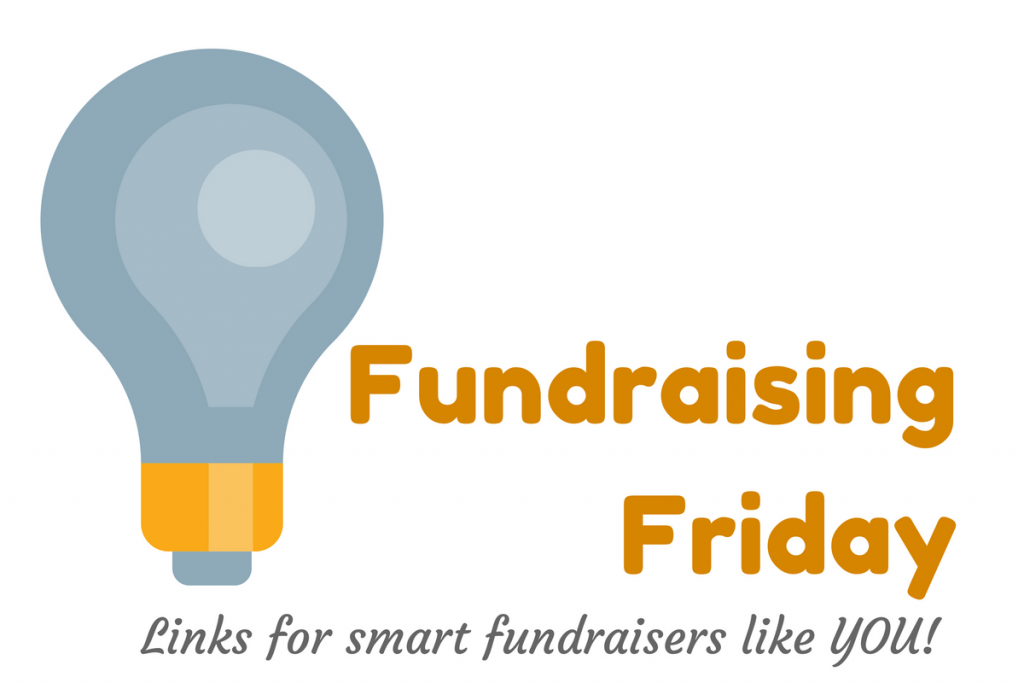 ---
A year-end appeal can raise over 200% of its goal — see how in this week's What's in my Mailbox. 
Just how irritating are you to funders? I can attest to seeing many of these first-hand. Use this checklist, courtesy of Vu over at Nonprofit With Balls, to make sure you're not giving your funders a headache.
"Continued growth in the overall economy will lead to a rise in philanthropic giving this year and next. Our research indicates that all types of donors — individuals, foundations, corporations, and estates — are likely to increase their giving in each of the next two years. Nonprofit organizations and the people they serve can find encouragement in the anticipated expansion of giving." Philanthropy will increase in 2017 and 2018. New from Michael Rosen. 
7 Powerful Nonprofit Opportunities: Your Path to Success in 2017  Claire's Seven is Heaven priorities are exactly what we'll be covering in the upcoming year in our Basics & More All Access Ticket. Join us!
How good do you think you are at customer/donor service? A great reminder from Mary Cahalane. 
Are you dismissive of the $20 donor? Do you talk smack about your donors? Roger Craver on The Forgotten Skill of Basic Respect. 
On this, inauguration day in the United States, Roger Craver weighs in. "…we must go to work today to create tomorrow's change we want with our voices and vision." Now more than ever, we have our work cut out for us. Take a cue from Greenpeace. With strong storytelling and harnessing our collective power, we can overcome the most potentially destructive presidency in American history.