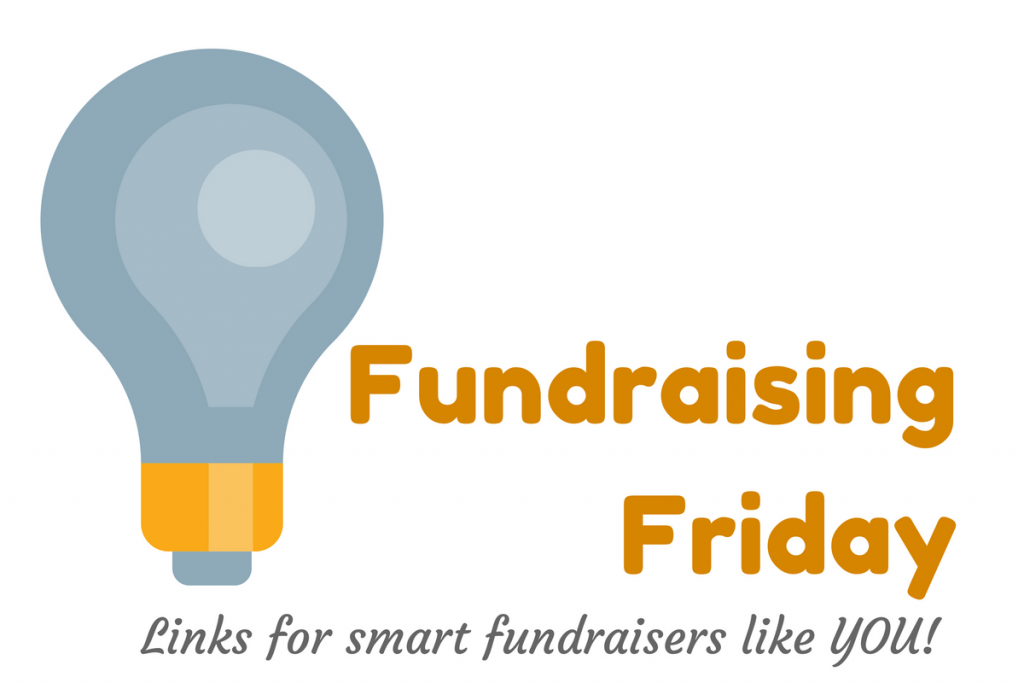 ---
Bloomerang, with New Study Shows Donor Retention Rates in Decline.
What are your internal processes for taking your first-time donor…to lifetime? Smart fundraisers know that the gift isn't the goal – it's the long-time relationship that counts. Are you saying thank you like you mean it?
You need Emotionraising: How to astonish, disturb, seduce and convince the brain to support good causes on your fundraising shelf. Read on to see why…
Honored to share a wonderful direct mail package this week from the always marvelous Sheena Greer in What's in my Mailbox. Don't miss it.
Facebook got you down? Here's How to Avoid Being Psychologically Destroyed by Your Newsfeed.
How One Nonprofit Formed a Planned Giving Council. New from The Chronicle of Philanthropy.
Nonprofit Culture: Friend or Foe? Share this "must-read" with your staff and board and start thinking of your organization's future – rather than sliding by on the cheap.
An interesting convo going on over on The Agitator blog in response to last week's post about decreasing mailings. Tom Ahern Wants To Know … And So Should You. If this stuff intrigues you (it does me), read the comments. My money's on (as always), the Queen of Donor-Centered Fundraising, Lisa Sargent. Now you know why almost every class begins with an exercise in understanding your donor.
Mary Cahalane shares more on Why your smaller donors matter.
"In fundraising, you need to be completely clear about the difference between yourself and your donors." Jeff Brooks with What my cat taught me about fundraising. 
What are your plans for showing your donors love on Valentine's Day? Some Bunny Loves You. What's in my Mailbox.
Learning Opportunities
Do your board members say "I'll do ANYTHING, just don't make me fundraise!?" Imagine what it would look like to have a passionate board, eager to be your organization's best fundraisers and ambassadors. If this is what you want, plan to enroll in my latest Basics & More™ fundraising fundamentals course, Empowering Your Fundraising Board. Save $20 by enrolling now.
Our first Motivate Monday in February is coming up. Join me for new ways to connect with your donors for Valentine's Day. Click here to save your seat for next Monday's session.