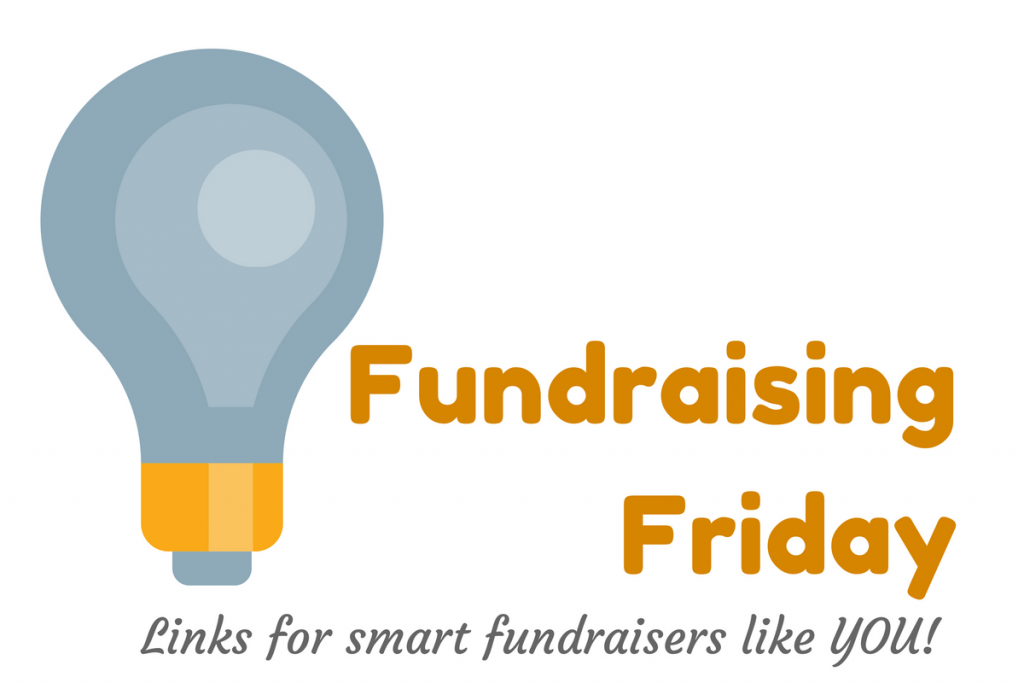 ---
What are the five biggest nonprofit storytelling mistakes you need to avoid at all costs? Guest post from John Haydon.
How are you celebrating the donors who make your work possible? 12 Ways to #LoveYourDonor on Valentine's Day (and throughout the year)
What do your foundation grant thank you letters look like? Reader Tim Delaney from The Portland Children's Museum in Portland, Oregon recently sent in this week's What's in my Mailbox submission.
What happened when the queen of monthly giving, Erica Waasdorp, made 25 monthly gifts? It isn't pretty, but Erica's experience can guide you in creating your organization's monthly giving processes. 10 Sad Facts from a Monthly Donor Retention Check-up.
Unsurprising. Wounded Warrior Project Cleared of "Lavish Spending."
"When someone donates to you, "wow" them so much that they talk about it." This week's "must read" comes from fundraiser Richard Turner. Wake up to reality!
Handling Sexual Harassment in Major Gifts Work. New from Veritus. 
Why every fundraiser should have a sustainability scorecard. New from Bloomerang.
Learning Opportunities
How does YOUR fundraising measure up? The Fundraising Report Card is a FREE tool for nonprofits that helps fundraisers discover their metrics in just a few seconds. Now, you have what you need to develop the right strategy to improve your results. And, thanks to MarketSmart, it's available to everyone in our sector at no cost. Join us to learn and get inspired at our next Motivate Monday when our guest, Greg Warner, will demonstrate this terrific tool. Reserve your seat here. 
Looking for a board that's fired up and ready to fundraise? Today is the last day to enroll in Empowering Your Fundraising Board | Basics & More. Loaded with worksheets, podcasts, recorded webinars, and hands-on exercises, you'll have what it takes to transform your board into the team of your dreams! Enroll now.