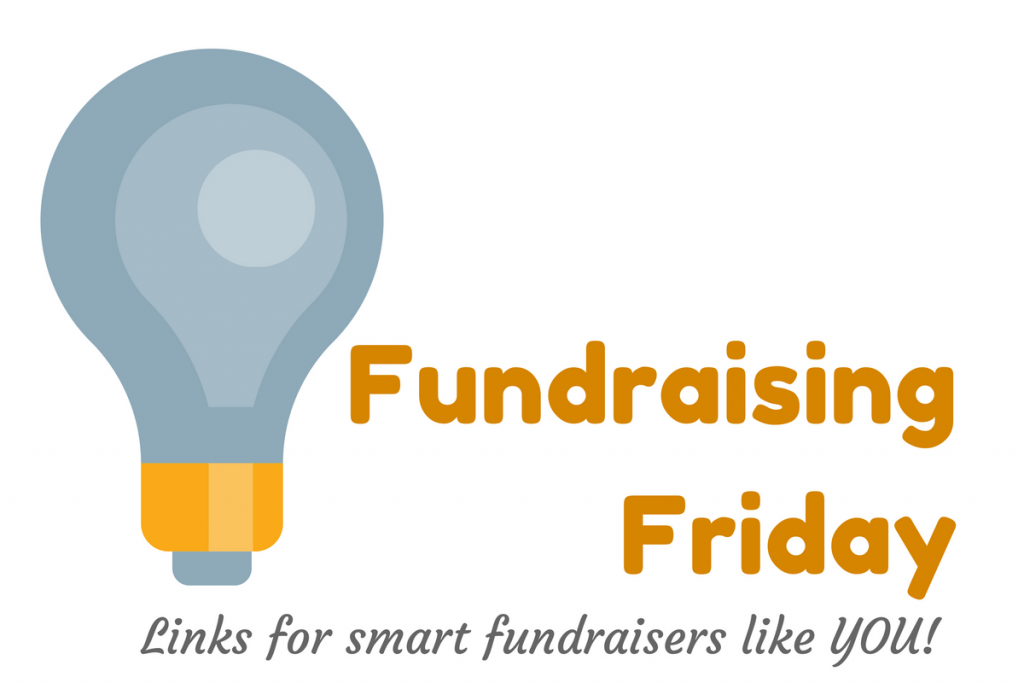 ---
"I'd give anything to get my hands on her again." This week's Power of Nonprofit Storytelling has a surprise ending.
Are you publishing the same ole same ole annual report every year (yawn)? Take a cue from Agents of Good and garner kudos for your Gratitude Report! This week's What's in my Mailbox.
In Who Will Get The Money? Tom Belford asks "Size or sustainability … what's your call?" Pay particular attention to the comments. Week after week, I hear it directly from my students and subscribers: they're rocking retention! Copious high fives and back pats.
Are these the Top Three Nonprofit Jobs of the Future? New from Fast Company.
What about your donors who give the same amount, year after year? How do you move them up? How to Do the Impossible With Your Donors. New from Veritus.
#Donorlove is bullshit? Those of us who practice know that this is simply NOT true. Is The Agitator merely…agitating? Stay tuned.
My mom was a single woman who kept her child (me) in an era when unwed mothers did NOT keep their babies. She worked at a time – and this might surprise you – mothers typically didn't work and, in fact, my elementary school didn't have options for kids who didn't go home for their lunch. But, in some respects I think that she raised me in a society that was more child-friendly than now. How do you teach values when they're not reinforced by the very society you are raising your children in? My dear friend, Niels Tuenis, and his wife have introduced a lovely podcast, Progressive Politics, Spirituality, and Parenting. Give it a listen.
Learning Opportunities
Is it possible to consistently raise money…without an ask? Michelle Sanders Brinson of Nashville Rescue Mission says "yes." Her organization raises $2 million a year through the power of print newsletters alone. Michelle took our class on newsletters back in 2013. Nonprofit Newsletters | Basics & More is back and better than ever. You'll discover how to ramp up your fundraising through your print AND email newsletters in ways you never thought possible. Enrollment ends today. Learn more and register.
For more on donor newsletters, plan to join us for our next Motivate Monday when our guest will be Steven Screen of the Better Fundraising Company. Steven and his partner, Jim, totally rocked their session at the Nonprofit Storytelling Conference. Now Steven is sharing his number one best tip for your donor newsletter. Save your seat here. And join us on Monday at 1:00 pm EST.