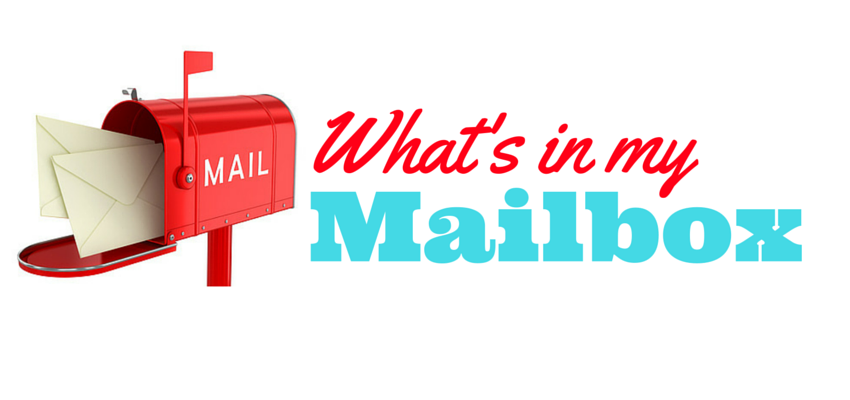 ---
My fundraising career began in early 2000, and during that time, I became a $35-a-month sponsor via an international children's organization. Within a week, I received a lovely welcome package featuring my child's photo and story. I posted the picture of my child on the refrigerator. Every month, my $35 payment was deducted. And then...I'd hear the crickets. Months went by and I heard nary a peep from the organization. When my credit card lapsed, they still didn't bother to reach out. And guess what? I opted to not renew my sponsorship.
The experience makes me reflect on how we treat our donors. But in particular, it has encouraged me to ask nonprofits this question: "How do you steward a donor who has made a sponsorship commitment?"
Fundraiser Kirsty Boncompagni says, "I sponsor a dog through Dog's Trust. They send updates, Valentine's and Christmas cards and occasionally magnets of my sponsor dog, Lollipop. They also send a magazine every quarter (I think)."
Kirsty particularly liked this delightful Christmas tree ornament that she received in the mail. It's cheerful, cute, and personal, with not only a photo of Lollipop, but a first-person narrative told through her dog's eyes. Yes, it's adorable and yes, sometimes the little things are in reality just as appreciated as the big things.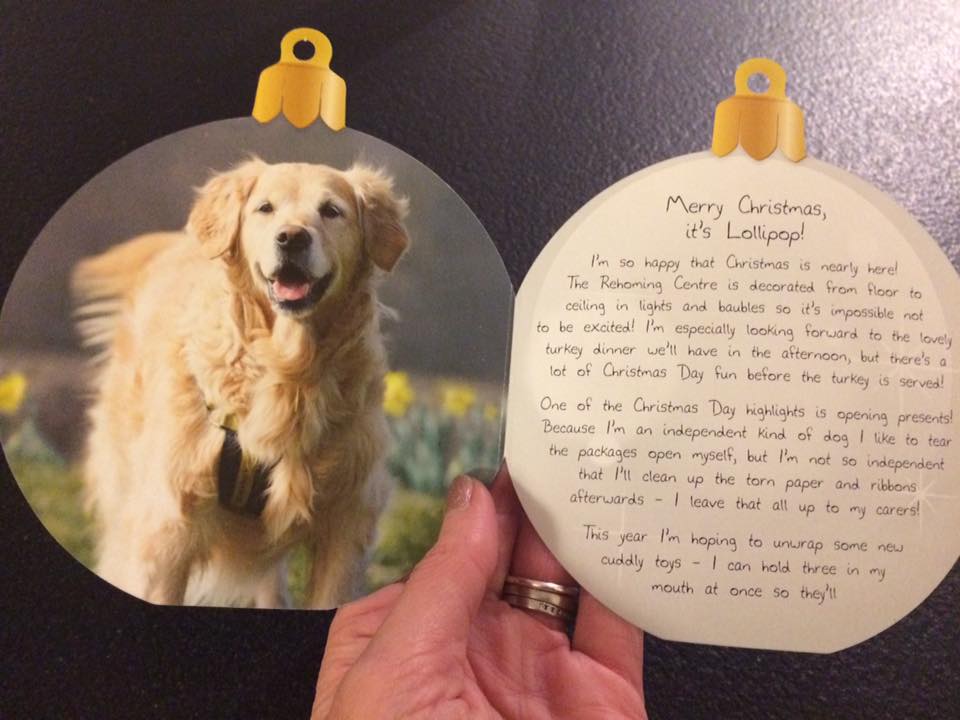 Brittany's Hope is an organization that's near and dear to my heart, with an emphasis on the "near" part, as their offices exist only a couple hours away from where I live. But the "dear" aspect is equally real. You see, in a way, they've filled the void left behind by that one nonprofit I dealt with (and never heard from) so many years ago. Through their child sponsorship program, Brittany's Hope enables me to provide a child with basic needs, education opportunities, and a sustainable future for (guess how much?) $35 per month.
Since I began giving to Brittany's Hope, my support has been continued, enthusiastic, and unwavering, and that's because the communications from them haven't just encouraged my support, they've secured it. I consistently receive messages via email and snail mail that are remarkably touching, personal, and creative, reinforcing the vital channel of communication between us that truly sustains our relationship. Brittany's Hope responds to donor love by loving their donors, including me.
Check out this recent email, reinforced in a DM postcard for their "Skype Social," where Brittany's Hope presents a wonderful opportunity for the sponsor and child to get to know each other a little better. In addition to serving refreshments and hosting Skype sessions, supporters can also bring their friends, family, and care packages for their sponsored child, and that all means so much. It's the chance to connect, to provide extra love to the children, and to show friends and family what Brittany's Hope is all about, with the possibility of transforming them into supporters, too!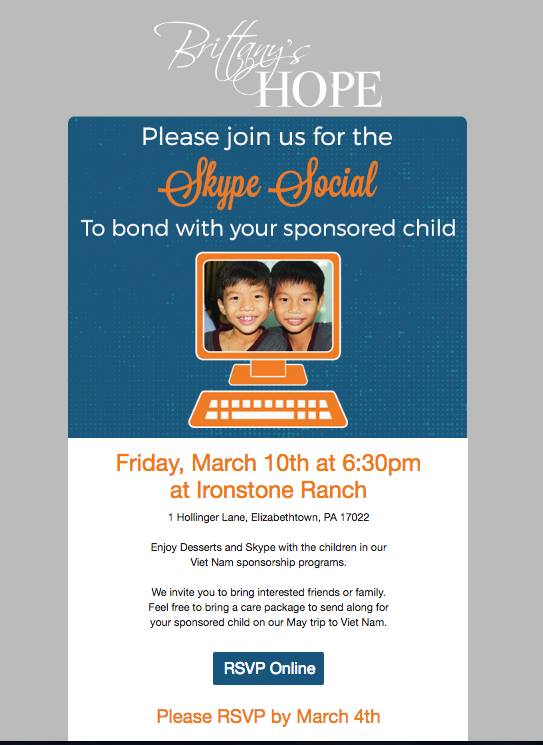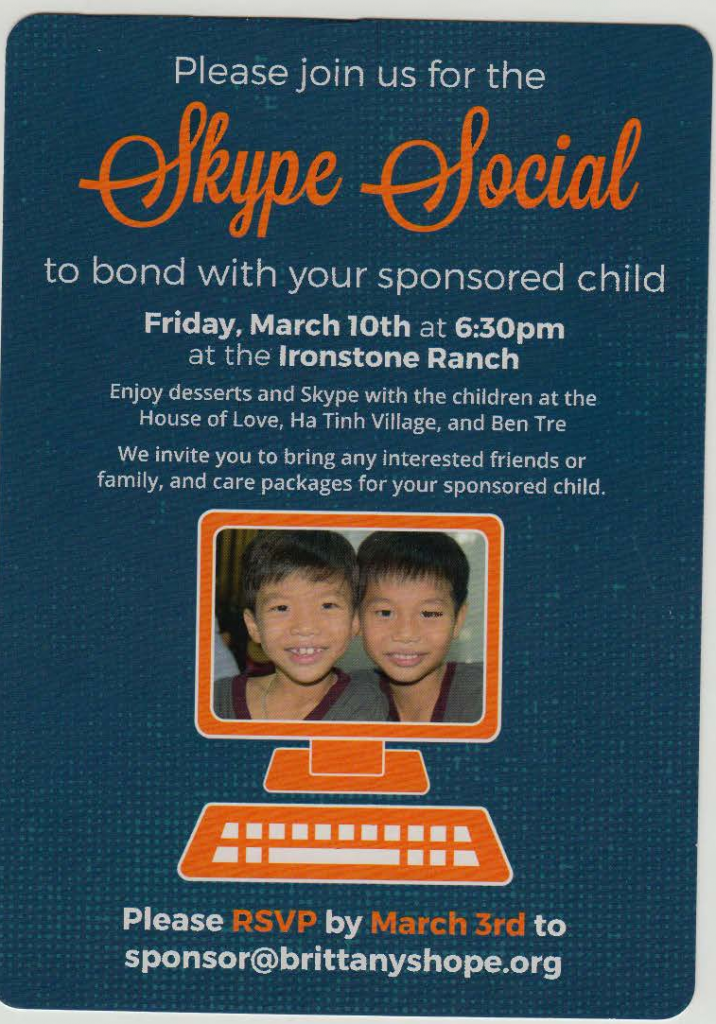 For another terrific sponsorship thank you, see this edition of What's in my Mailbox.