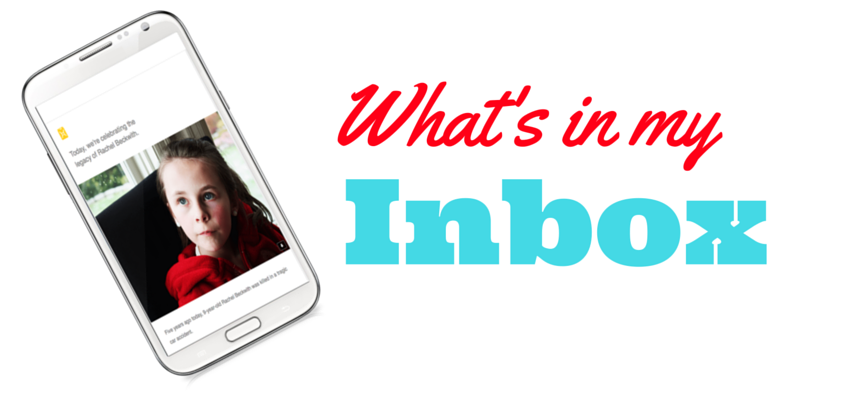 ---
In this inbox installment, I'm revisiting Ten Oaks Project. I first cast my spotlight on this nonprofit back in early 2015. Their knack for stellar storytelling made me not only sit up and take notice. Through their use of transformational storytelling, Ten Oaks shared the story of a young girl's journey, and they not only provided this eleven-year-old full control of her own narrative, they brought Ten Oaks' wonderful work to life, illuminating it with a face, a name, and an identity. Read more about what transformational storytelling is, how Ten Oaks excelled at it, and the ways in which they inspired me to give, here.
This Canadian-based, volunteer-driven nonprofit engages and connects children and youth from LGBTQ+ (lesbian, gay, bisexual, trans, two-spirit, queer) families, identities, and communities. The organization was founded by Julia Wagg, the wife of my friend, Holly Wagg. Holly has presented for our membership group in the past, covering the topic of digital fundraising. I'll never forget it, because she blew us all away.
Julia recently passed away after a fourteen-month-long battle with leukemia, but before she died, she established The Wagg Legacy Fund, which, fueled by donor support, will continue to support Ten Oaks' programs in her memory. Inspired to make a  gift to the fund, I received a heartfelt email from Hannah McGechie, Ten Oaks' Executive Director, shortly after. Holly and Ten Oaks' wonderful work compelled me to give, and Hannah's message in response to my gift strengthened that relationship. The email is warm, personal and real, not to mention a testament to Julia's character and enduring legacy. Check it out.