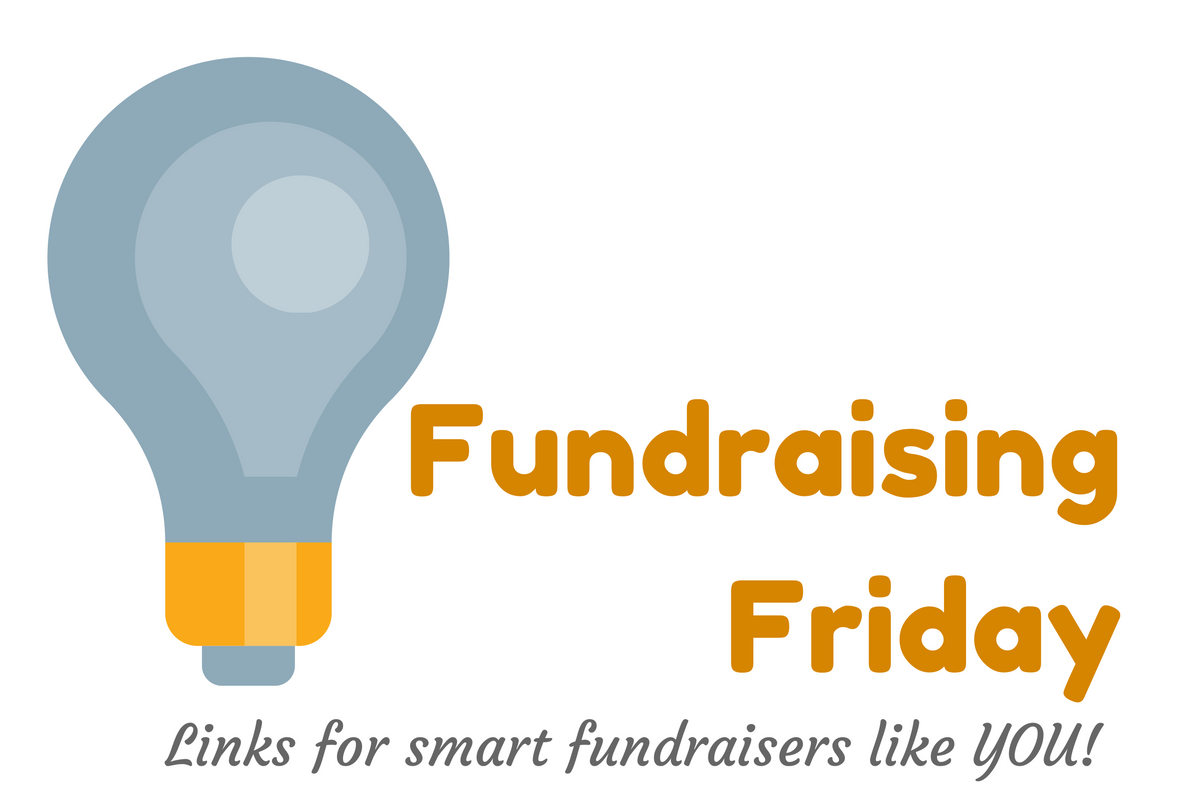 ---
Everyone's not a data person. So could you update your board members in a livelier way? Check out At Your Next Board Meeting Wow Your Members With a Fundraising Results Infographic to learn how one Grow Report subscriber used a tactic we shared in a recent Motivate Monday.
And do read the beautiful and heartfelt response I recently received for an "in memoriam" gift. This week's What's In My Inbox.
Fundraising is indeed an art and a science. Think your newsletter can't raise money? Think again! This week's What's In My Mailbox.
And where do you FIND your major donors? The answer will surprise you. Jeff Brooks.
How to avoid the small frame pitfall in making big decisions. New from Katya Andresen.
Could Airtable be the solution to your grant-tracking woes?
Donors as Mission: A New Paradigm. New from the Veritus Group.
---
Learning Opportunities
Dead people, through their estates, give away more money year after year than all US corporations combined. It's true. Does your organization have a planned giving program? In our next four-week Basics & More™ class, you'll learn you'll learn the myths behind planned giving (bequests don't come from the wealthy), which donors to target for your program, how to develop a budget, how to make your case, how to predict future revenue, and more. The doors close today. Enroll now.
What you don't know about Google analytics could be hurting your online fundraising. Plan to join us for our next Motivate Monday when Google guru Heidi Massey shares secrets even the most tech-phobic can benefit from. Save your seat here. And be sure to join us Monday, May 15, at 1:00 pm EST.