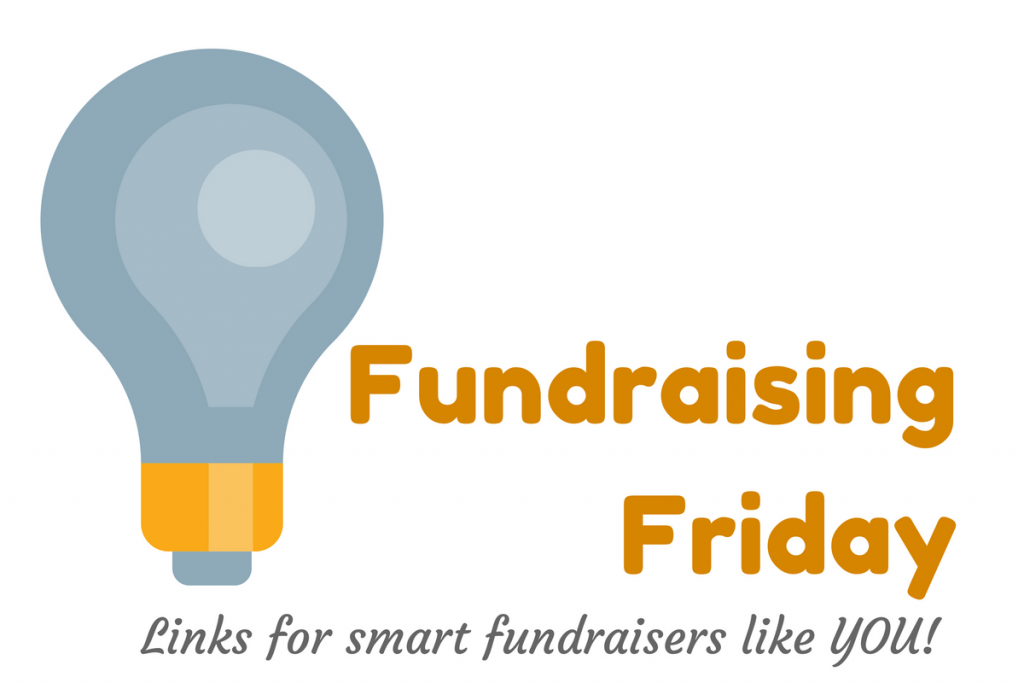 ---
The time to begin mapping out a plan for year-end fundraising is now. Don't let it creep up on YOU | How to rock your year-end fundraising
Does Your Nonprofit Suffer from Fire Drill Culture? An important read from Beth Kanter.
Looking for some terrific free tools you can use right now? Mary Cahalane has you covered!
You're sure to recognize the behavior highlighted in this video from Temple Sholom Synagogue. We're Not Like This Are We? New from The Agitator.
Now, more than ever, we need to come together to support women advancing in fundraising. Check out the advice in this brand new ebook
"A Woman's Guide to Thriving in Fundraising"
from Vanessa Chase Lockshin. Opt in required.
Even if you're not an animal organization, you're sure to enjoy this clever social media campaign. Dog and His Fuzzy Purple Hippo Must Be Adopted Together, Shelter Says
Take it from a former foundation staffer: gratitude plays a key role in grant making as well. Next Level Gratitude. Via Diane Leonard.
Dr. Who is played by a female this year and you would have thought it heralded the end of the world. The Doctor is a Woman – A Short Story from Sheena Greer. Hysterical.
Learning Opportunities
Did you know you're missing out on $10,000 a month?
No, really! Thanks to the Google for Nonprofit program, your organization might be eligible for $10,000 a month in advertising grants, unlimited business-level Gmail accounts, and exclusive YouTube features.
Imagine what an extra $120,000 every year could do for your organization.
In this special training, you'll learn everything you'll need to get started with Google for Nonprofits. This special Simple Development Systems training is scheduled for Tuesday, July 25 at 1 pm EST. Learn more and register here.