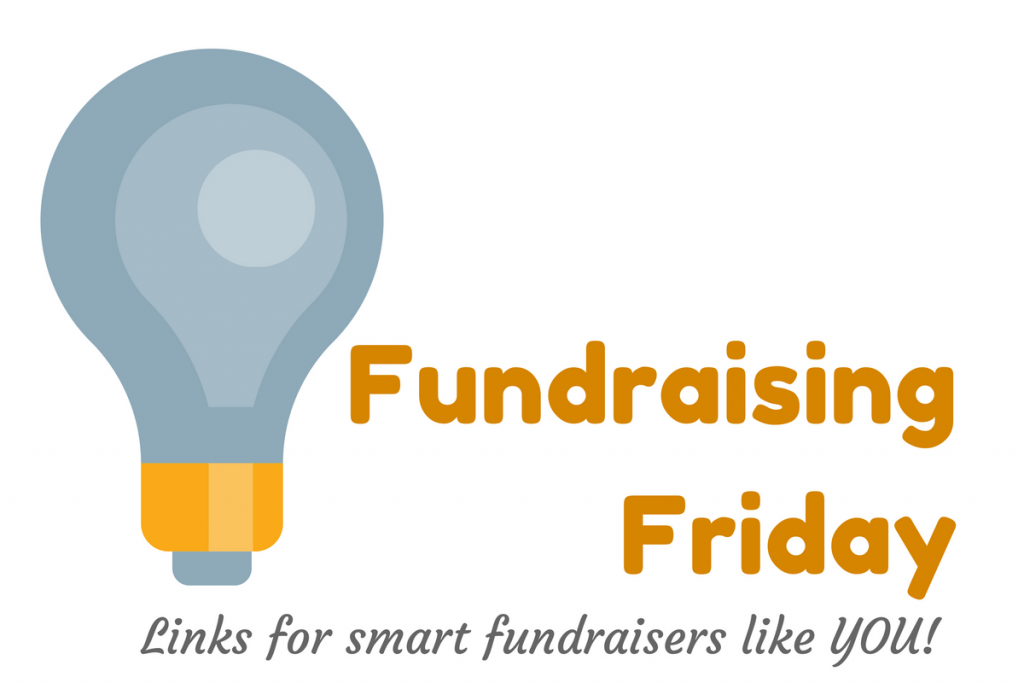 ---
What does real fundraising success take? After years working with hundreds of small nonprofits, one piece of the equation is definitely longevity in the workplace. If you've been (as I have) the fifth development director in three years, you know this is true. Rather than studying the problem, we studied the success! Download our free white paper to learn why it's not all about the money: free and inexpensive steps you can take now to ensure that your DD is around for the long haul.
Did you catch the eclipse? When nonprofit stories and the news cycle collide, it can be as awesome as an eclipse! Or maybe a *kitten*clipse! Don't miss this week's Power of Nonprofit Storytelling.
Do you make decisions about donor stewardship based on how much work it will take? Do you HATE those fundraising letters, so you assume your donors do too? Mary Cahalane is here to remind you of 4 ways you might be making it all about you. Word.
Nazis. War. Hurricanes. Famine. Google Gold. New from The Agitator. Are you maximizing the power of Google, Amazing Nonprofit Dogooder? Shoot me an email if you'd like to take advantage of Google ads and I'll introduce you to my expert. Interested in setting up Google analytics? Relax. I've got you covered there, too.
In Whew! The Mail Lives. we learn that, contrary to what you might think, yes, even Millennials respond to direct mail. Who's telling you to only send out thank you's via the channel the gifts came in? Wouldn't be me…
5 secrets old-pro fundraisers rely on to craft their best work. Number five is my favorite. New from Jeff Brooks.
70+ Race Resources for White People. An excellent compilation of resources.
Need a laugh? Check out this parody non-profit website.
From the Archives
Especially now, when you can find non-profit fundraising advice everywhere you turn, try exploring different avenues for a fresh take. Five Great Non-Fundraising Fundraising Books.
Learning Opportunities
Do you have a "kinda sorta" plan for your year-end fundraising? Join me, John Haydon, Jeff Brooks, Mary Cahalane and a host of experts, as we guide you through your best year-end fundraising –ever! Through a series of nine live webinars (they'll be recorded and yours to keep forever and ever), you'll be steered through the process of creating your most successful year-end fundraising campaign of all time. From your organization's best story and campaign theme to your letter, to your online campaign, to your social media campaign, to a plan for bringing everyone on board, we'll leave no stone unturned in our quest to ensure that you beat your goals. See the full line-up here. Registration closes today.
Join us for our next Motivate Monday where you'll learn how using social media to match a customized CTA to a targeted group of supporters can dramatically improve your conversion rates! Claire Kerr is a not-for-profit veteran who has worked for organizations in the economic development, education, and health sectors. As Director of Digital Philanthropy at FrontStream, Claire works with charities as they fundraise through the web, social & mobile channels. Next Monday at 1:00 pm EST. Save your seat here.