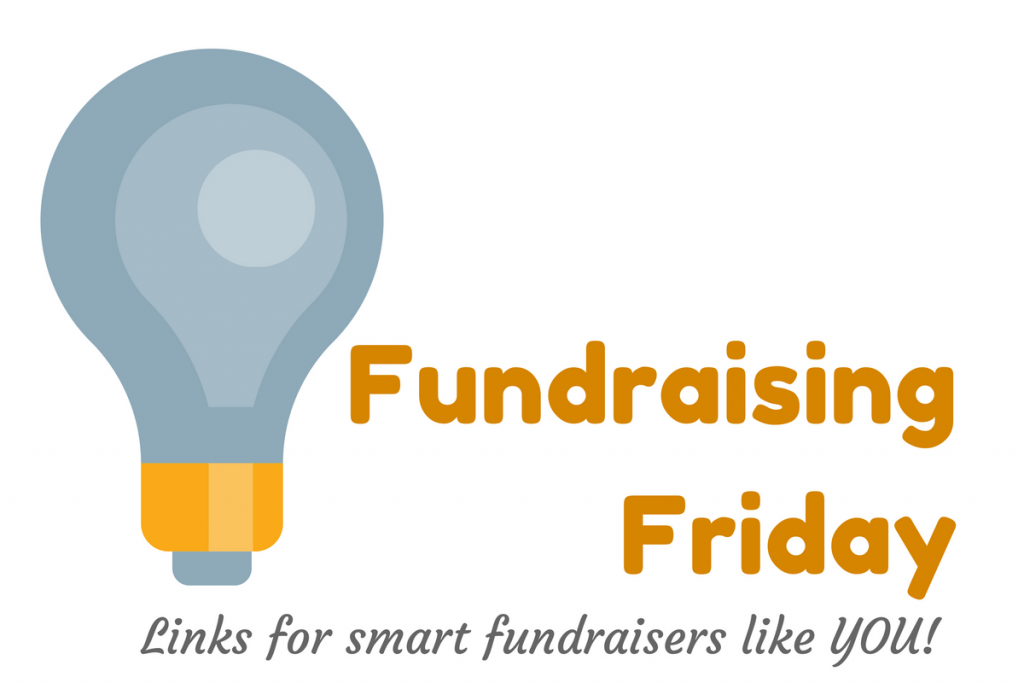 ---
Legacy giving has always been a hallmark of Simple Development Systems, so I like to point out exceptional examples of organizations doing it right. UNICEF UK has found a way to speak to their supporters about legacy giving by targeting specific donors and speaking directly to them about creating a lasting impact. This week's Power of Nonprofit Storytelling.
You've inherited a mess of a donor database and you're wondering just how long SHOULD you keep those names in your database? New from yours truly.
Y'all know that I am not a #GivingTuesday fan. #GivingTuesday can, however, provide the perfect opportunity for showering your donors with gratitude (like Mr. Holland's Opus). And if you've been hesitant to really embark on an online campaign, #GT can give you a start. Now, Julia Campbell has the quintessential guide to planning out your campaign.
The publisher — none other than Ken Burnett's White Lion Press — claims this is "THE BOOK THAT WILL CHANGE YOUR LIFE. AND YOUR DONORS' LIVES TOO!" Could it be A Second Chance for Fundraisers? New from The Agitator. Keep an eye on your inbox: your chance to win Donors For Life: a practitioner's guide to relationship fundraising is our October book drawing!
"Should our board members also donate to our organization?" A common question, with a near-unanimous answer from the top fundraisers and consultants in the sector: YES! Unfortunately, 100% board giving eludes too many nonprofits, despite it being a basic tenet of a sustainable organization. There Is No Excuse For Not Having 100% Board Giving. New from Bloomerang.
I see a lot of posts on Facebook from well-meaning people wanting to donate food or clothing after a disaster has struck. My good friend, Vonnie Hawkins, has penned an eloquent missive about just how wrong this is.
"Overhead isn't extra. Overhead is mission." AMEN! A read to share with your board and staff from Mary Cahalane. How to challenge the White Walkers of nonprofit life.
From the Archives
A question came in the other day: what are the best practices for acknowledging a grant? A thank you letter? 4 tips to ensure that this grant won't be your last.
Learning Opportunities
Do events drive you crazy? With Winning Events, our latest entry in the Basics & More™ roster, you'll gain a plan to maximize both impact and revenue from special events by using the strategies and resources utilized by professional non-profit event planners. You'll also discover how to evaluate and trim so that you focus, and grow, your best events. You'll also receive a training from sponsorship guru Chris Baylis that I guarantee will result in more (and bigger!) sponsorships than ever. And we'll conclude with a plan to turn your event attendees into donors — and your biggest supporters. This four-week class begins on Monday, September 18. Register now.
How are you using the phone for year-end fundraising? Be there for our next Motivate Monday, when special guest, the incomparable Simon Scriver, joins us to share telephone strategies for the smallest shop. Monday, September 18th at 1:00 pm EST. Save your seat here.
The aforementioned Julia Campbell is running a free Master Class: How to Launch a FABULOUS #GivingTuesday Campaign with Less Work and More Impact.