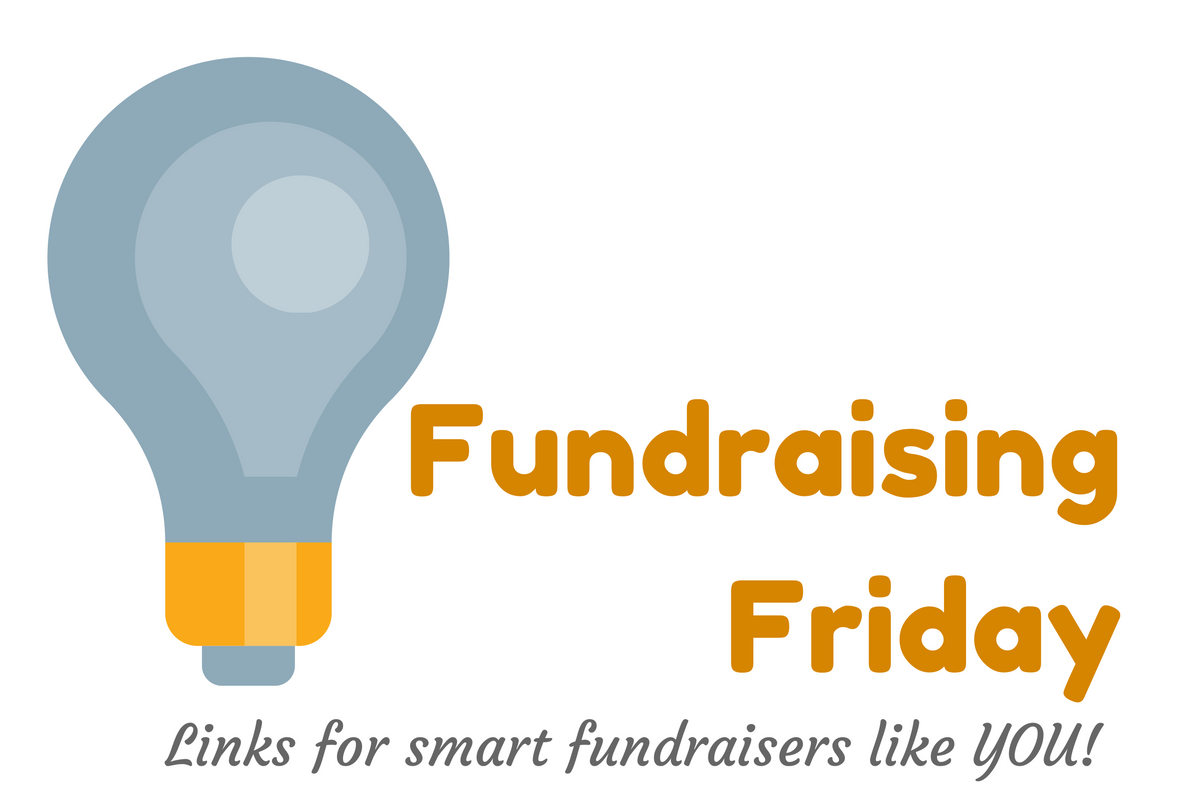 ---
Selecting a donor database is one of the most critical decisions your nonprofit will face. Does it make sense to entrust it to a group of largely uninformed opinions in a Facebook group? I spent close to a year deliberating my own CRM selection. Do your organization a favor and read Andrea John-Smith's guest post, The Pitfalls of Choosing Your Organization's CRM
Good storytelling is at the very heart of nonprofit communications. And collecting and recording those stories is a process that never ends. What's a simple way that you can add to your organization's storytelling bank? If your organization doesn't already have a "Share Your Story" page, add one to your organization's website, and invite your supporters to it by mentioning that this space exists in your donor communications. This week's What's in my Inbox with a great example.
When The Direct Mail Man himself, Blasé Ciabaton, guested on last week's Motivate Monday, everyone asked to see the clear envelope he referenced. Your wish is my command. This week's What's In My Mailbox.
I've always intuitively shied away from giving societies…without really knowing why. Luckily, Richard Perry has put it all in perspective. The Problem with Giving Societies and Membership Programs.
Five Myths that Perpetuate Burnout Across Nonprofits. From Stanford Social Innovation Review.
Jeremy Hatch has Some Concerns About Facebook's Donation Platform. You should, too.
Mary Cahalane with 8 things you should try in 2018.
From the Archives
"Is all money good money?" On considering your gift acceptance policy… For awhile now, I've known it's not all about the money for you. It wasn't all about the money for these organizations, either. You want to not only do the best work you possibly can, you want to stay true to your values.
Learning Opportunities
Giving USA has reported that giving by foundations increased to nearly $59.28 billion in 2016. And over half of the nonprofits surveyed are reporting an increase in foundation funding. Are you getting your share? Join us for Foundation Grants | Basics & More™, where we guide you through prospect research, writing a grant proposal that will make your funder sit up and take notice, and how to build your foundation grants system. Early Bird pricing ends today. Learn more here.
Parts of the Internet were out Monday. Neither my guest, Steven Shattuck, or I were able to login to Motivate Monday. Dozens of you wrote in to say the same thing. Steven has rescheduled, and you won't want to miss his presentation on retaining year-end online donors. Save your seat here (limited to first 100 registrants).
Looking for classes in how to create your profitable donor newsletter system? How about launching and growing your organization's monthly giving program? You'll find them in Basics & More™ U.