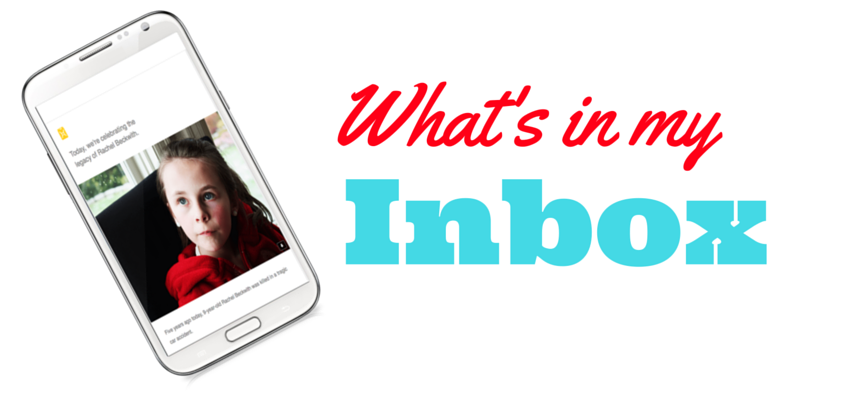 ---
In his book, Big Gifts for Small Groups: A Board Member's 1-Hour Guide to Securing Gifts, Andy Robinson said of planned giving, "Dead people, through their estates, give away more money year after year than all US corporations combined."
Yep, it's true. Planned giving counts for 8% of the charitable giving pie — more than the 5% given through corporations.
If your organization doesn't have a plan for bequest giving in place, guess what? They're not planning for the future. And if you think you're in need of the services of one of those snazzy planned giving marketing companies, think again. Because the truth is, your donors won't read or respond to expensive planned giving newsletters or brochures. They aren't interested in that.
What's the number one reason your donors aren't adding your charity to their wills? 
"It never occurred to me."
Fortunately for St. Jude Children's Hospital, there's a phenomenal chance that their donors will be adding their charity to their wills. Check out how they're keeping their planned giving program front and center in numerous ways, including sharing their donors' stories, and let it inspire you to understand how storytelling can be used as an invaluable tool for securing that legacy gift.
It goes beyond donor stories, though. Advertising is important, too. Targeting financial advisors and lawyers, the display ad redirects to a page where you can download their white paper.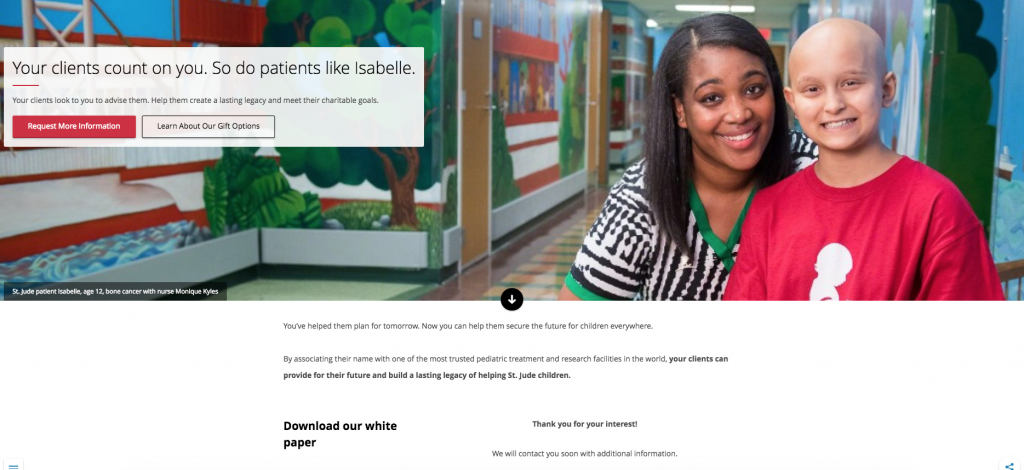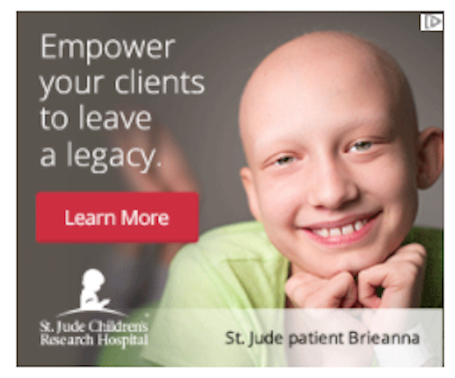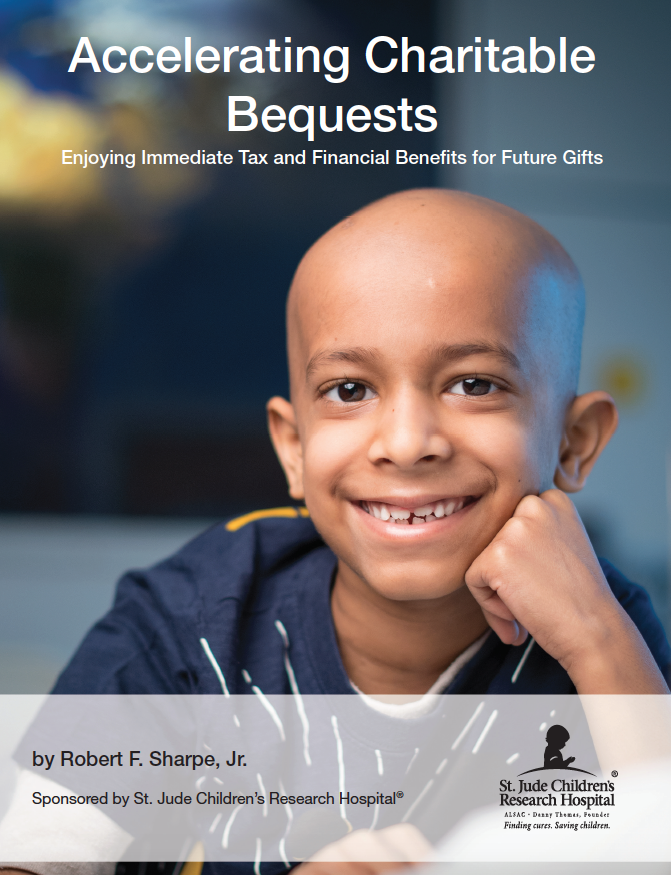 Do your supporters know that they can leave you a gift in their will? Maybe it's time to let them know. The latest on the Basics & More roster is the Planned Giving Intensive, a four-week class that will guide your organization in uncovering planned giving opportunities and navigating them with the tact, respect, and grace that your donors deserve. Could it be that your donors aren't adding your nonprofit to their wills because "it never occurred to them?" Planned Giving Intensive provides the tools you and your team need to change their perspective. The time to start is now, and so is the time to enroll. You'll gain a world of insight, and it'll be available for you long after the four weeks are over. Click here to learn more and enroll.