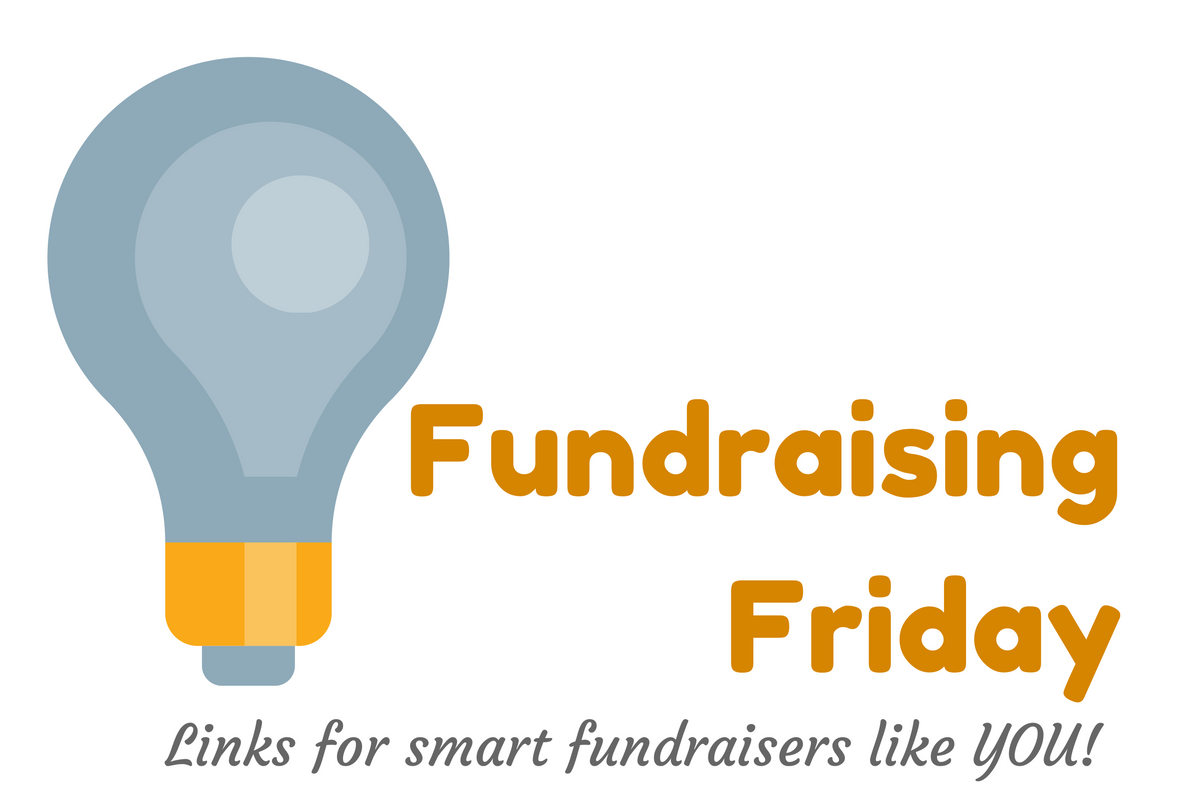 ---
Are you feeling story-stuck? This week's Power of Storytelling is sure to get you "unstuck" with seven tips to inspire.
Wondering what kind of images are best to share on social media (and which ones to AVOID)? From the brilliant John Haydon.
Who might be lurking in your donor database that doesn't necessarily scream "I could give you $1 million!" but are still constituents who you should keep your eye on, and definitely try to retain? Bloomerang with 8 Over-Looked Donor Prospects Hidden In Your Database, Just Waiting to Give More.
Do You Think Cybersecurity is Someone Else's Job? Guess Again. An insightful, must read from Thomas Negron.
The best written fundraising appeal letter in the world won't make a difference if your donors can't READ it. Agents of Good with TOP 10 graphic design considerations.
It's one of those things we've always been taught: the Donor Pyramid. And yet I've always hated it. Turns out I am not alone. Why I Hate the Donor Pyramid, from Nick Ellinger. And don't miss Erica Waasdorp's insightful comments.
The pundits are saying that more and more folks will be donating via donor-advised funds. You already make it easy for supporters to make donations online using their credit cards, so why not do the same for those with donor-advised funds? DAFwidget makes it simple and convenient to find theirs among over 800 funds in our system. From the smart people at Market Smart.
Archives
How did brand new Development Director Cindy hit a home run with her first-ever fundraising appeal letter? Cindy, a participant in last year's Best Year-End Fundraising EVER: The System webinar series, wrote such a wonderful letter that it garnered accolades from Lisa Sargent! Read her letter here. And, if you're interested in exceeding your 2018 fundraising goals, look for our 2018 Best Year-End Fundraising series to launch soon.
Learning Opportunities
Emotionally compelling storytelling is key to all successful fundraising. And Friday is the last day to register for the most comprehensive nonprofit storytelling class available online. Click here to learn more.