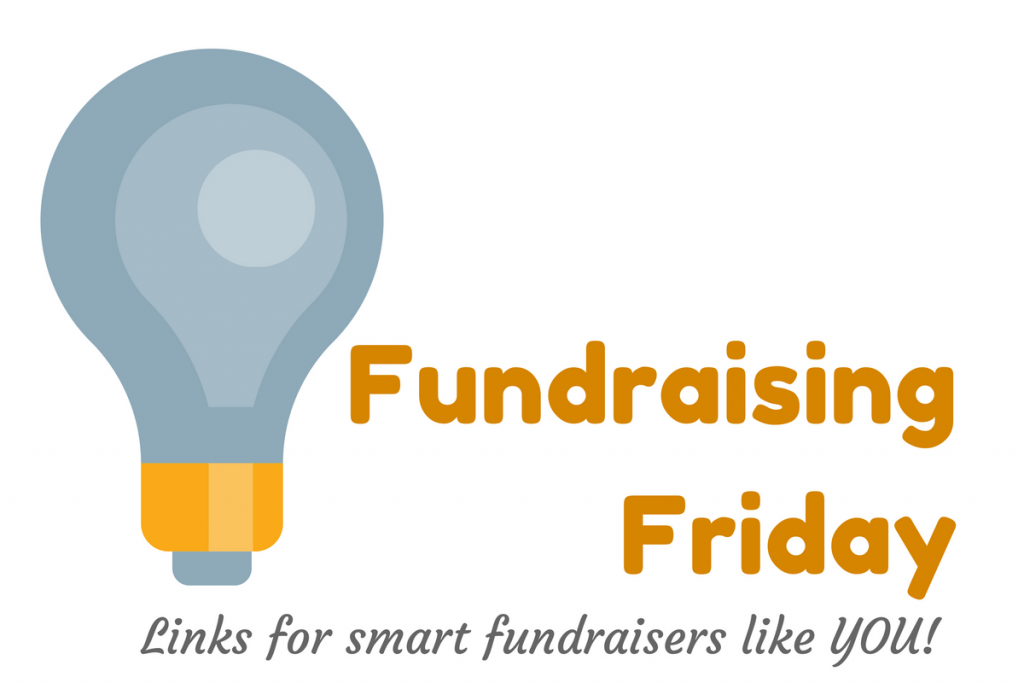 ---
Are you using your social media to grow your email list? Nonprofit marketing maven Julia Campbell shows you how in this episode of Motivate Monday.
If I had a nickel for every nonprofit I've encountered without a consistent donor communications schedule, I'd be a very rich woman. This week's What's In My Inbox shows the power of consistency.
What does it really look like to implement the Simple Development Systems' 12-touch method of communications — even on the most limited budget? It's easier than you think (free download; examples included)!
One of the best things you can do for your nonprofit is to make daily thank you calls. This is the article that started me on making daily calls — beginning in 2004! — and it's why I owe a debt of gratitude to Hildy Gottlieb. 
I've been a student and practitioner of direct response and email marketing since the 90's and I can tell you this: you stress waaaay too much over the appearance of an email or a letter (the most successful email marketers out there use plain text). The Veritus Group with If It's Pretty It Won't Work.
How your nonprofit will grow fundraising in 2019. Segment, segment, and then segment some more.
How to write your best fundraising emails. Always good advice from the one and only John Haydon.
This zoo will name a cockroach after your ex, then feed it to a meerkat on Valentine's Day. And this director of fundraising needs a raise!
Archives
Valentine's Day is right around the corner. And it's not too late to send a little love your donors' way. Here are 12 ways.
Tweet of the Week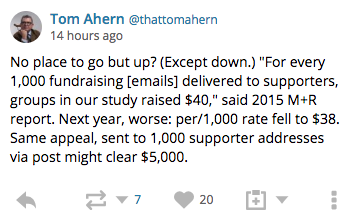 Learning Opportunities
There's a lot of conflicting, and unfortunately, bad information out there about nonprofit fundraising — a lot of folks promising quick solutions to major gift fundraising. But the Simple Development Systems model is the only answer to creating your systems for fundraising success now — and long-term. Click here to learn more.
Does your donor newsletter raise money? When newsletters are done right they can raise as much as an appeal, and they're one of the most effective donor retention strategies out there — a win-win! InNonprofit Newsletters | Basics & More™, you'll discover the secrets behind a profitable newsletter system, including how to create email newsletters, "news-y letters," one-page impact reports, and more. Last week to get in on it! Learn more and enroll.
Do you struggle with getting your board members on board with fundraising? Don't miss next week's free training when our guest will be Barbara O'Reilly, CFRE. Thirty minutes every Monday. Save your seat for Motivate Monday. Sponsored by Bloomerang.