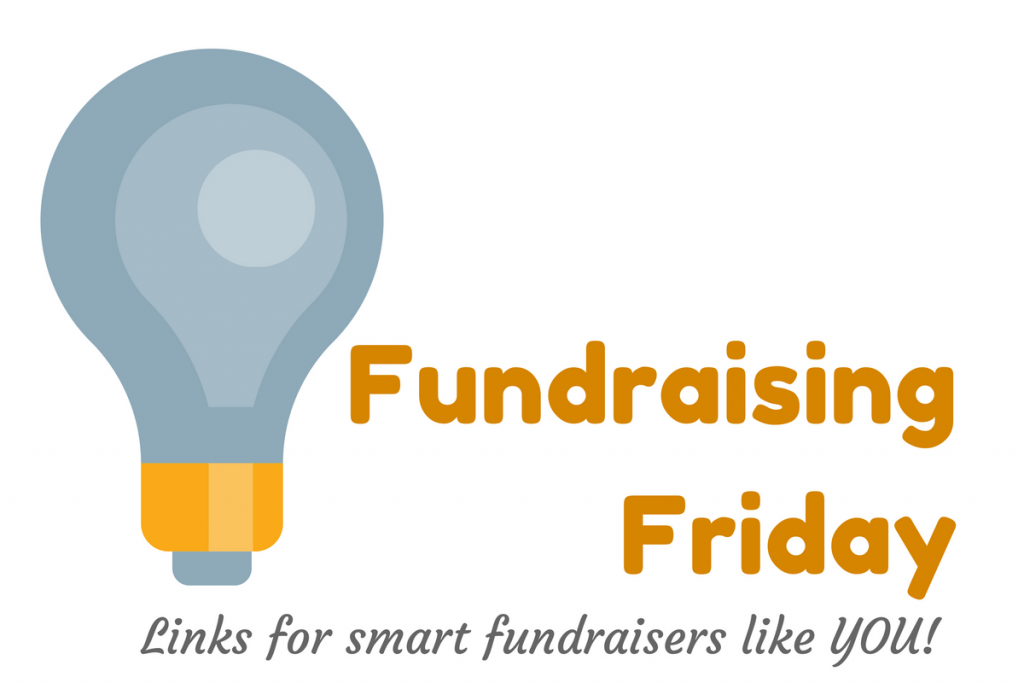 ---
What's one of the best systems your digital fundraising program can have? A welcome series for new donors, that's what. Lessons from Motivate Monday with John Haydon.
The second you hit "send" you see it — that glaring error. Relax. Here's how you can make it right. This week's What's in my Inbox.
Truth: What threatens daily wellbeing is NOT the same for everyone. This week's Power of Storytelling with a powerful narrative delivered entirely via Twitter.
Why Mass Texting is not a solution for Fundraising. Excellent tips from the blog of Mary Cahalane.
He's been rather conspicuously absent from charitable giving, but now that Jeff Bezos has entered the arena he's "quietly letting his charities do something radical — whatever they want." 
Is a lack of sponsorship keeping women from advancing into leadership? Harvard Business Review.
Follow up relentlessly. That goes for foundation grant funders as well. Great read from CharityHowTo on How to Write a GrantReport that Exceeds Expectations.
What do you need to include in your website's "Contact" page? Great tips from the Nielsen Norman Group.
Archives
First published in 2012, Simple Development Systems: Successful Fundraising for the One-Person Shop, recommended that small nonprofit organizations incorporate a monthly giving program into their "systems." Setting up your nonprofit's monthly giving? Start small, but DO START! Be sure to download your Monthly Giving Ask Template too.
Learning Opportunities
What really works in fundraising today? If you haven't reached your 2019 goals, how will you get there? A strong year-end campaign could do it, but only if you prepare and execute well. You can't do it as an afterthought.
In Foolproof Year-End Fundraising, you'll learn exactly what you need to do, when to do it, and how to it, to crush your year-end goals. We've brought together the absolute best ofthe best to deliver 10 premium webinars covering the basics (and more) of creating a kick-butt year-end campaign. You'll hear from a dynamic team, including the legendary Lisa Sargent, Denisa Casement, Erica Waasdorp, Robin Cabral, John Haydon and more, and they'll be talking topics and tactics that really matter…
From your organization's direct mail letter
To your online campaign and email series
To your social media campaign
To the followup that will bring your donors back — year after year
And still, there's more! 
This year we're limiting enrollment for Your Foolproof Year-End Fundraising program to only 100 organizations (and nine spots are left!). Why? Because I've joined forces with a team of the brightest experts in our sector. These aren't agency dudes who've never spent a day fundraising. They're small shop specialists who know how to stretch a dollar. We'll be focusing on each of you individually and giving you the kind of personal attention and feedback you need on critical issues like segmenting your data, writing your email series, and mastering your written appeals. Learn more and enroll now.