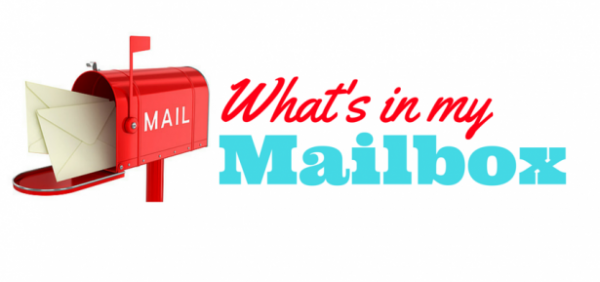 ---
In recent years, fundraisers have been abandoning direct mail. But, the reality is, direct mail plays a critical role for the small nonprofit. Particularly as a component of a multichannel campaign. Steve McLaughlin, Vice President of Product Management at Blackbaud, has published some revealing statistics on donor retention. As you can see, donor retention rates are much higher when using multichannel. In fact, they're higher across all age demographics. Including your most valuable donors, your older donors.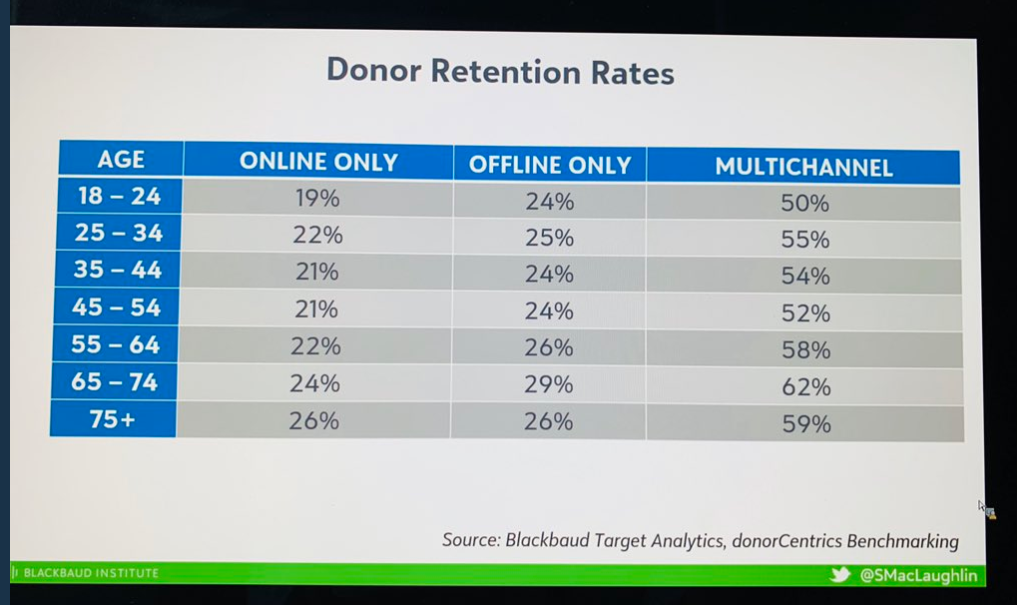 I stumbled upon a fun and inspiring twitter thread recently that made me smile. Told by a proud father named Hugh, the story unfolds over the duration of numerous tweets. It's about his daughter, Emerson "Em" Weber, a child with a penchant for letter-writing, how she decided to contact their mailman, and the amazing results of their correspondence.
"I'm Emerson," she begins. "You may know me as the person that lives here that writes a lot of letters & decorated the envelopes. Well, I wanted to thank you for taking my letters and delivering them. You are very important to me. I make people happy with my letters, but you do too."
Check out Emerson's hand-decorated letters and imagine the joy you would experience as a recipient. There's an entire treatise on direct mail from this kind-hearted girl.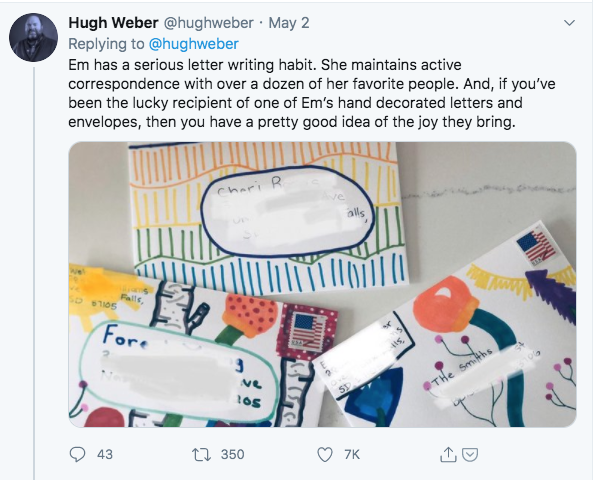 For one thing, genuine love is immediately apparent. You can see the vulnerability, too. And, as Hugh says, "Because Em was fully vulnerable, they were too."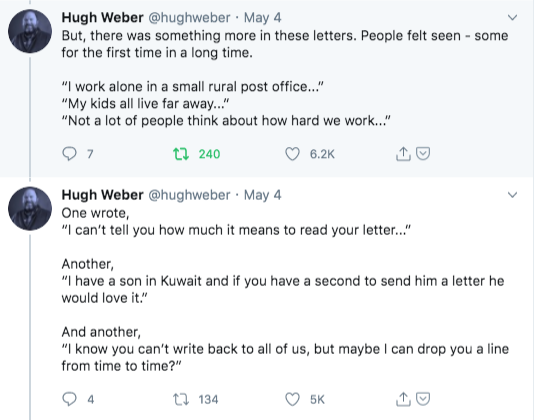 For another thing, Em's letters helped people to feel seen — some for the first time in a long time. And that's powerful.
How are you making your donors feel seen? How are you getting to know them? How are you building meaningful relationships? How are you encouraging feedback from your donors and inspiring those who make your work possible?
And what would the results look like if you intently reflected on these points, and incorporated the answers to these questions into your donor communications?
Em's letter-writing allowed her to interact with the world, all the more important during these hard times. Her letters gave me a lot to think about, and whether or not you're a fundraiser, I think they can give you plenty to think about, too. You can read the thread in its entirety here.