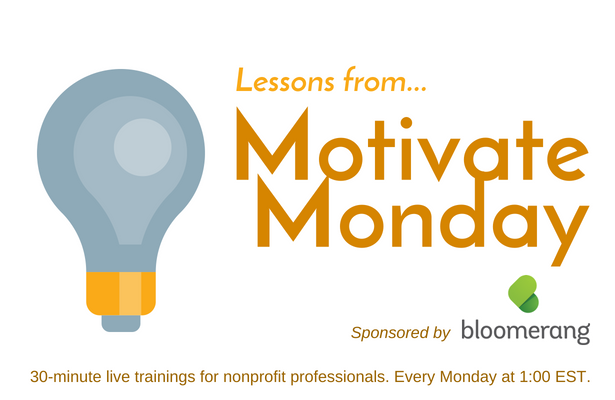 ---
While annual reports aren't required by law, they provide nonprofits with legitimacy like nothing else does. During my days as a program associate for a major grantmaking foundation, we rarely, if ever, funded nonprofits without an annual report. If done well, an annual report shows your supporters and community leaders the impact you've had. They can play a vital role in seeking corporate and foundation funding, as well as your overall communications strategy.
So what, exactly, is a gratitude report? One thing that it is certainly not is the standard nonprofit annual report with the words "Gratitude Report" slapped on the cover.
In this MotivateMonday session from last year, I not only share my story of how I wrote my first gratitude report back when I worked for a major grantmaking foundation, but I walk you through a gratitude report, from start to finish, so you'll get a clear picture of what this important communications piece should look like.
The SDS formula for doing a gratitude report won't steer you wrong. And if done right, this document will provide another source of revenue for your nonprofit. Whether you want help beyond this presentation or you think you've got it figured out, you need a step-by-step roadmap to make it happen. Registration is now open for the latest class on our Basics & More roster,
Your Annual Gratitude Report.
Through this class, you'll gain a step by step roadmap for creating an annual report that your donors will love. The lowest price of the year ends tomorrow. And now is the *only* time it's available for 2020.  
Learn more and enroll by clicking here
.
Presentation Slides:
https://basicsandmorefundraising.com/wp-content/uploads/2019/06/MotivateMonday.06.24.19.GR_.pdf