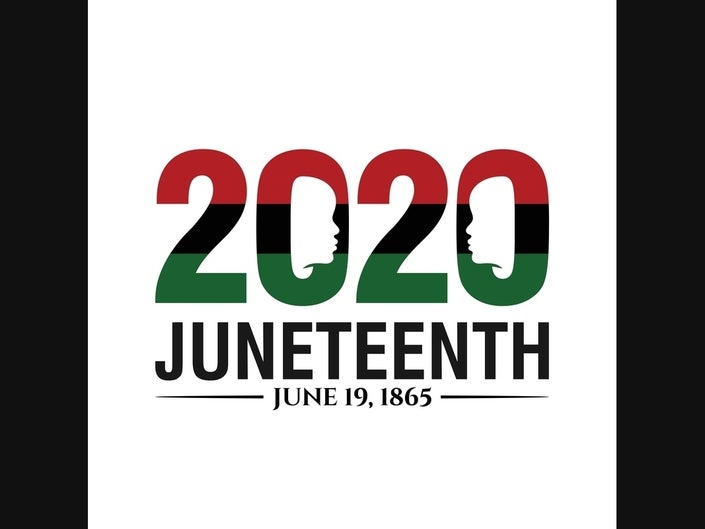 ---
COVID-19, Donor Communications #CoronaComms
Can hand-addressed envelopes make a difference? Yes, a very big difference. See how in this example from What's in my Mailbox.
It's hard to think in terms of "both sides" these days. But Preemptive Love gives it their best effort in a call for unity. What's in My Inbox.
My favorite capital campaign resource, Robin Cabral, shared this piece about capital campaigns during COVID-19.
How did Jodi-Joy O'Keefe adapt Bethany Health Care's first spring fundraising appeal in light of COVID-19 — and crush her goal by 296% over 400%? See it in What's In My Mailbox.
Non Donor Conversions During COVID 19: Are You Planning Your Follow-Up Stewardship? New, from Robin Cabral.
How are you telling your organization's coronavirus story? This example, from Basics & More alum, Caritas of Austin, is a good one. What's In My Mailbox.
Did you have a conference or event planned that needs to transition to virtual? This Virtual Event Cheat Sheet will help you prioritize.
If you are putting off fundraising now, waiting may hurt you. In this succinct post, Mary Cahalane shares why you need to invest in fundraising right now. What Exactly Are You Waiting For? Don't miss it.
Arts and Cultural Organizations: In It for the Long Haul. How arts and cultural organizations can consider adapting.
Did you have a conference planned that needs to transition to virtual? I'm hearing good reports about Hopin.
Fundraising
From Nonprofit Financial Calamity to Recovery – The 2008 Recession Told Through Data and Personal Experience. From Donor Science Consulting.
Preemptive Love, a nonprofit dedicated to ending war, has a special gift for making every donor feel valued and appreciated. How do they do it? Interview with Donor Care Coordinator, Lana Zring.
It's tactile. It's memorable. It sticks. Why Direct Mail Lies at the Very Heart of Great Fundraising. New from Mark Phillips.
The way we promote legacies perpetuates white supremacy. An important read from Ligia Peña, CFRE.
Recently, everybody's favorite nonprofit advocate, Vu Lee, took our sector to court for…ahem, being too focused on gratitude. I doubt that you'll hear that that's a problem from any donor. Mary Cahalane with a thoughtful response.
If our current crisis has taught us anything, it's this: your monthly donors will see you through any bump in the road. That's why I'm sharing many great email monthly giving asks, like this one. It's from YES! Media and their mission resonate with me. I suspect it will with you, too.
Is direct mail the equivalent of Christmas in Your Mailbox? You better believe it! New from The Agitator/DonorVoice.
The News for Philanthropy Is More Positive Than You Think. New from The Chronicle of Philanthropy.
Some hopeful news from the foundation world. Leading Foundations Pledge to Give More, Hoping to Upend Philanthropy.
The Rise of Microphilanthropy: Small Donations With a Large Impact. New from NonprofitPRO.
Our email marketing is improving overall! Nonprofit Email Open Rates Nearly 30% In March 2020: Report. New from Forbes.
The email referred to this as "The single most important performance in the history of America's Got Talent." You'll be moved. Power of Nonprofit Storytelling.
What happens when you make it a point to hit every *free* nonprofit fundraising training out there? The Problem with Fundraising Information Overload. (Archives)
Mindset, Solidarity Statements, Moving Forward
Systemic Racism, Lay it to Rest. This week's must-read. Tycely Williams, CFRE.
"Should our nonprofit comment on the George Floyd protests?" Over the past two weeks, I've come across some solid responses from both students and subscribers, including the Coalition for Sonoran Desert Protection. Click here to view.
The time is now to break all the rules and reshape the nonprofit sector. How radical is it to dare to allow ourselves to dream?
What does it take? "How much pain? How many killed? How much trauma – historical and current – do we ask people to absorb?" New from Mary Cahalane.
How is your nonprofit showing solidarity? In this What's in my Inbox, I'm sharing a warm and honest email from AWAIC that we can all learn from.
I've put together a list of resources that have helped me. I'm still learning. If you could share the resources you've found most helpful, I would really appreciate it. Resources for Education, Listening, Accountability, & Support.
I think that we're all Figuring Out How to Do Better (the latest typically thoughtful post from Nell Edgington). I know that I am. 
This short video has been called the "most breathtaking thing on Twitter." Take three minutes to watch it.
During my childhood, my best friend and I were always playing either Helen Keller or Marie Curie. Looking back, I can now see that it's because they were the only female role models we had! The Forgotten Black Woman Inventor Who Revolutionized Menstrual Pads.
What will keep you going through all this? No, it's not outside forces. It's your attitude. Keeping the Glass Half Empty. New from the Veritus Group.