Since our original 2011 pilot program, monthly giving has played a major role in the evolution of Simple Development Systems.
In the book, Retention Fundraising: The New Art and Science of Keeping Your Donors for Life, Roger Craver notes "One important but not so easy retention win should be on everyone's list: a robust monthly giving or sustainer program. It's the fundraising equivalent of going steady."
Many of our original and current members have developed their organization's monthly giving programs through our courses and personalized coaching. In today's post I interview Michael Faith, Executive Director of Living Yoga. Michael started the Living Yoga monthly sustainer program in 2013 and has more than doubled their original goal.
---
Tell us about Living Yoga?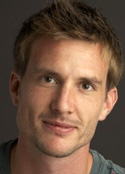 Living Yoga is a non-profit outreach program teaching yoga as a tool for personal change in prisons, drug and alcohol rehabilitation centers, transitional facilities, and to populations who would otherwise not have access to it. Michael, when did you first start thinking about launching a monthly giving program? I started with Living Yoga in February of 2013. After reading your blog and seeing how powerful monthly giving could be for small shops like ours, I started up our monthly giving program "Roots" in April 2013.
How did you arrive at the name 'Roots?'
In yoga there is a concept that you have to "root" down in order to rise up. In order to grow you need a strong foundation. It just clicked for me that in order for Living Yoga to grow to meet the need for our services in the community that we needed more roots!
What was your goal for the first year of your monthly giving program?
We started off with a goal of $3000 for our first year. And in our second year we budgeted for $5000.
Which donors did you target for the program's introduction?
We messaged about roots to all of our donors, even our major donors, because we felt that monthly giving is a more sustainable way to give for our all of our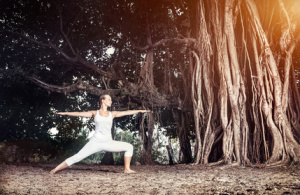 donors. And several major donors who usually gave one large gift a year actually increased their gift as they were able to spread it out over the entire year.
How did you introduce it (email, direct mail, website, etc.) and why?
We did a series of introductions including email, our print newsletter, and social media. We also do two online campaigns a year to try and get new monthly donors. We try to message about the program as often as we can and it's prominent on our website too. We also like to share our monthly donors' stories with others, so we do a lot of testimonials during our campaigns.
Tell us about your results with 'Roots' and plans for the future?
The roots program has been a great boost for our organization's fundraising. This year we're on track to surpass our goal of $5000 by at least $7000 for a total of $12000. Our budget for next fiscal year is to grow it to $16,000.
What advice would you give an organization just starting their monthly giving program?
Stick with it. You have to keep promoting the program and using every opportunity you can to highlight why monthly giving makes sense. It truly makes a difference having consistent funding each month, and for our small organization it's highly motivating to see the donations come in each day month after month. It reminds us that people care deeply about the work happening here at Living Yoga.
---
Additional Resources
Monthly Giving for the Small Shop – Interview with Harvey McKinnon  
Monthly Giving | The Basics & More:  The original four-week self-paced course created to guide your organization, step-by-step, towards creating and growing your monthly giving program.
Monthly Giving – The Sleeping Giant: How Small Gifts Can Become Powerful Tools to Support any Organization by Erica Waasdorp.
NonProfit Email Marketing: Is Your Organization Ready for an Email Monthly Giving Campaign?  
Setting up your nonprofit's monthly giving? Start small, but DO START!  
5 Practical Tips to Start Growing Monthly Giving 
Don't Stop Now! How to keep growing your monthly giving program