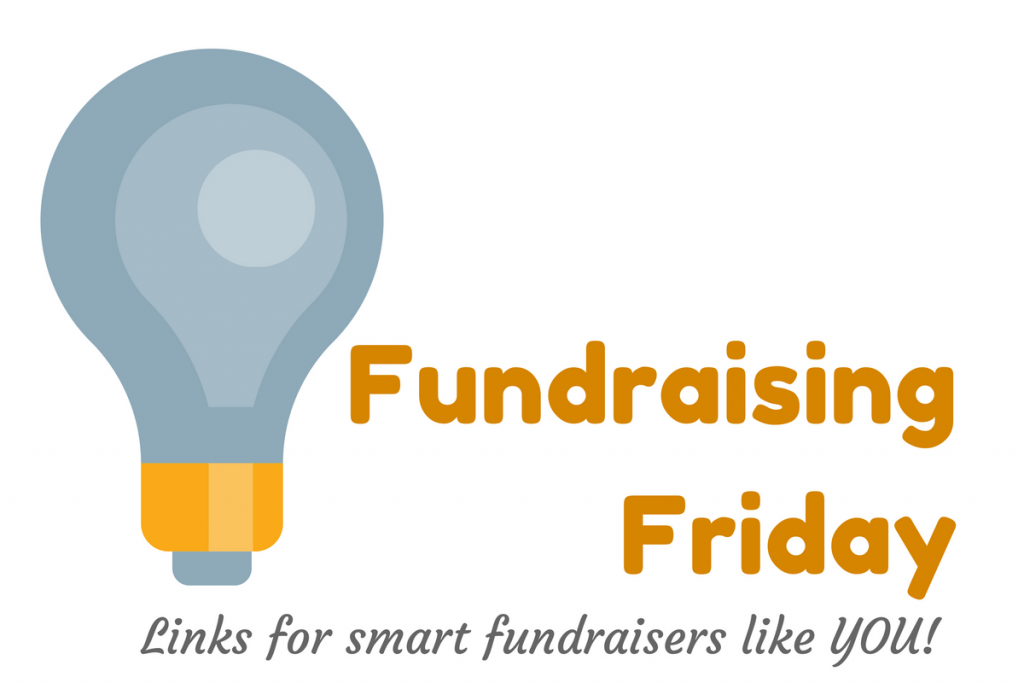 ---
Yes, I'm a fundraiser (over 16 years in the trenches now). But I'm also a donor. Here are 5 simple things to optimise your online donation process.
Millennials Aren't Worth It. "It's sexy to discuss strategies, tactics and best practices for grabbing your fair share of millennial donors, but does it really matter?"
10 Ways to Practice Institutional Racism at your Non-profit Organization.
Have you been spammed relentlessly by an organization known as NANOE? You're not alone.  New Nonprofit Puts Money Over Mission and Ethics.
"Close your eyes for a moment and imagine an America where the democratic playing field is truly level and everyone's voice is heard. What would such civic equality look like?" OpEd from The Chronicle.
Stop Driving Your Board Chair Nuts! New from Joan Garry.
Who cares about admin? Ten nuggets on how the public think their ideal charity should spend its money
Master social media/Facebook guru, John Haydon with How to Handle Haters Without Getting Flustered.
Don't make my aunt write your acknowledgement. The latest "must read" from Mary Cahalane.
6 Reasons Why Most Fundraisers Don't Know Their Donor Retention Rate. What's your excuse?
Has your organisation set a specific goal for donor retention? A Man of Infinite Patience In a World of Imposters. New from The Agitator.
Archives
Your work is more critical now than ever before. Never ask for permission to lead.
Learning Opportunities
What systems do you have in place to steward a first-time online donor? What about the individual who buys a ticket to your event — what's your plan to transition them into donor status? How will you thank the donor who sends in a gift to honour the memory of their recently departed aunt? Are you recognising donor loyalty? Is the #Giving Tuesday donor making their first — and last gift? With The Power of Thank You, you'll discover the systems to creating lifetime donors. Early Bird Enrollment ends Friday, March 31. Remember, retention fundraising is the most effective — and ironically, the least expensive — kind of fundraising you can practice. Get your team on board and enrol now.
If you were one of the hundreds who were unable to get in to our last Motivate Monday, no worries. The recording for how to write the ideal thank you letter can be found in the Archives. And plan to save your seat for next week's Motivate Monday, when our guest will be Bloomerang's Jay Love. Save your seat here. And join us next Monday at 1:00 pm EST.