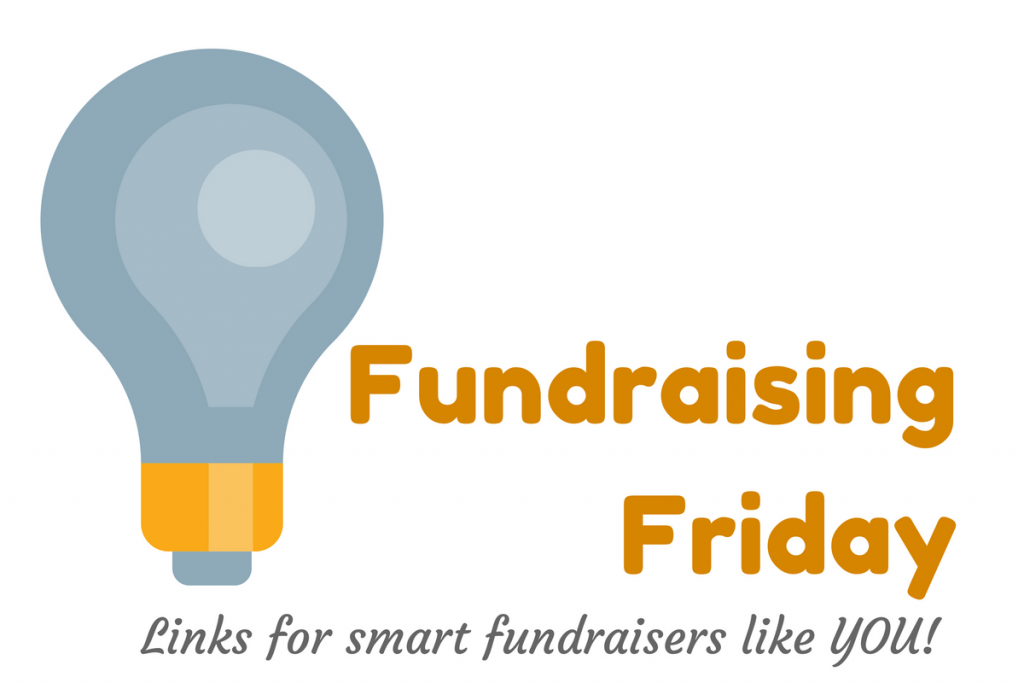 ---
The latest numbers from the Fundraising Effectiveness Survey show that for every 100 donors nonprofits gain, they lose 99 through attrition. Could you combat that with a simple three-part auto responder thank you series? How are you keeping your giving days donors?
Sometimes (most times) the simplest solution is the best. Witness this scathingly brilliant tip for your online newsletter signup form, courtesy of dear friend (and birthday bud), Lisa Sargent.
And sometimes a crisis (we don't have time for an annual report!) turns into an opportunity. As witnessed in this annual report alternative straight from the beloved Brittany's Hope. This week's What's In My Mailbox.
Are you making it a point to let your donors know what's next? New from John Haydon.
A private North Carolina Christian college is insisting that its faculty and staff sign a document that opposes same-sex marriage and abortion. One faculty member says she and eight of her colleagues have refused to sign it and are leaving the school.
And where do you FIND your major donors? New from Jeff Brooks. 
For our UK subscribers. Four Lessons for Charities As We Prepare for GDPR.
Struck dumb with the terror of the blank page? Mary Cahalane to the rescue!
Fundraising Insights For Small Nonprofits. How can it be? This "new" report includes everything we've been saying — and offering — for over four years! Go figure.
Learning Opportunities
Are you on track to make your 2017 fundraising goals? Now, thanks to my week-long birthday celebration, you've got an opportunity to enroll in our Basics & More™ All Access Ticket roster at the lowest price offered this year. Check it out.
Dead people, through their estates, give away more money year after year than all US corporations combined. It's true. Does your organization have a planned giving program? In our next four-week Basics & More™ class, you'll learn you'll learn the myths behind planned giving (bequests don't come from the wealthy), which donors to target for your program, how to develop a budget, how to make your case, how to predict future revenue, and more. The doors close next week. Enroll now.
Did you miss this year's NTEN? Plan to join us for our next Motivate Monday when social media ninja Julia Campbell shares her five top takeways from one of our industry's best conferences. Save your seat here. And be sure to join us Monday, May 8, at 1:00 pm EST.