Burnout. If you've been in the field of nonprofit work for any length of time, you no doubt know the feeling of being burnt to a crisp…with nothing left to give.
Should you quit? Can you recover? Are there steps that you can take to not only relieve your burnout but lead your entire team towards the creation of a happier, healthier nonprofit life?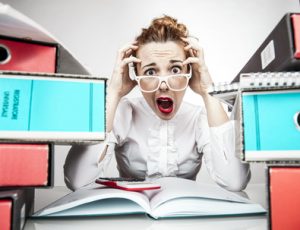 Enter Beth Kanter and Aliza Sherman, the dynamic duo behind The Happy, Healthy Nonprofit: Strategies for Impact Without Burnout, where they tackle burnout and its causes, as well as ways to combat it and boost overall performance. What works in life works in the nonprofit workplace, too.
Beth is the author of her long-running blog, Beth's Blog, one of the most popular nonprofit blogs out there. For over 30 years, she's worked in the sector within the fields of technology, training, capacity-building, evaluation, marketing, and fundraising. She's also the author of the book that started it all, The Networked Nonprofit.
Aliza is a new media entrepreneur, author, blogger, women's issues activist, and international speaker. She is known for her keen expertise in online marketing and networking.
So what are some highlights from this book and takeaways from this MoMon installment?
Beth and Aliza not only talked about what was in the book but drew from their own experiences and offered personal accounts and stories that were totally relatable.
The Happy, Healthy Nonprofit zeroes in on self-care, beginning first with the relationship between self-care and the individual. Included is information gleaned from thousands of interviews with nonprofit professionals, assessments of recognizing burnout, methods of bringing self-care to the nonprofit workplace, and more.
The book provides a rational, useful framework for a happy and healthy work and life, and self-care is at the core of it. Self-care, both relationship-based and holistic, is defined through a five-sphere model: self, others, technology, work/money, and environment. Some of these relationships provide energy and vitality, while other relationships are draining. It's about needs and recognizing them that can make the difference between vitality and growth and burnout.
The Wellness Triad is a useful tool for determining basic foundational needs necessary for life and work. Sadly, these are often neglected when busy, stressed or burned out. Sleep, nutrition, and fitness. Basic, yes. Often forgotten? Also yes.
3 vital tips for proper self-care? Perfect your sleep, unplug regularly and often and walk more. Abiding by these has the potential to positively transform your life, work, and relationships.
Watch this episode of Motivate Monday below. And plan to join us every Monday at 1:00 pm EST for your weekly dose of inspiration. Save your seat here.
Motivate Monday | With Pamela Grow | October 17, 2016
from
Pamela Grow
on
Vimeo
.