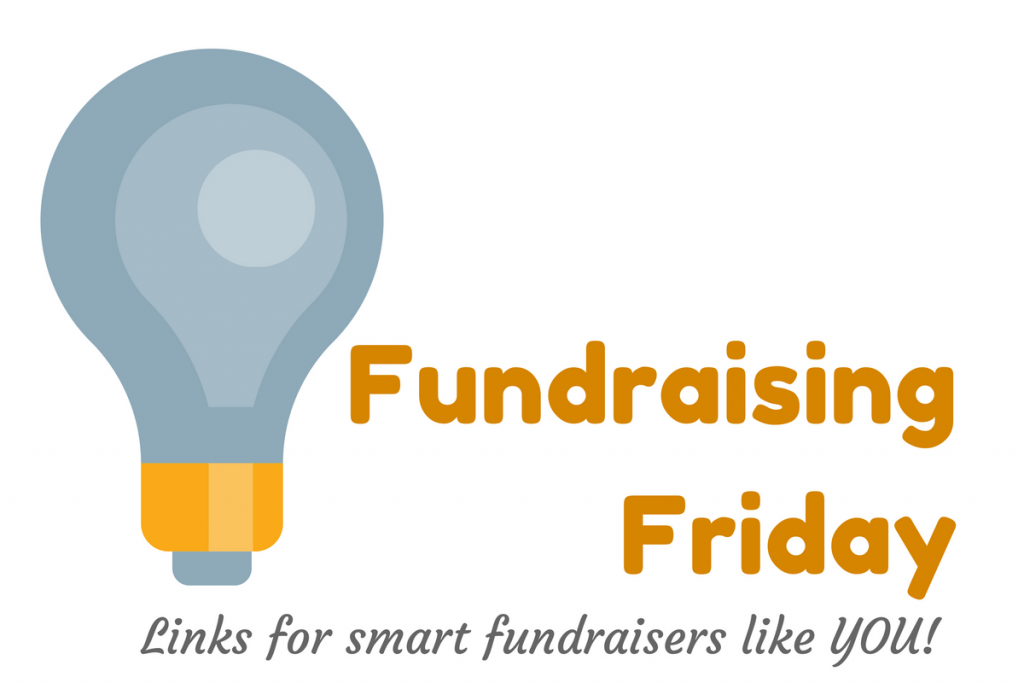 ---
How are you bringing your donors into your mission? This week's Power of Nonprofit Storytelling features a brilliant example from Oxfam.
Are you remembering to include a dose of fun in your email communications, especially over the summer months? I loved this quiz from Best Friends. I got Pouncy — what cat did you get?
Has nonprofit life got you burnt to a crisp? Words of wisdom from Beth Kanter to save your sanity!
Are you making these nonprofit email newsletter mistakes? New from John Haydon. Plan to join John on live Facebook every Wednesday for the Hump Day Coffee Break.
We've got a serious racial leadership gap in the nonprofit community. Find out what you can do.
Absolutely ESSENTIAL reading this week from our friends over at The Agitator: The Board Meeting Swipe File: Fundraising Costs and Investment. Are you a paid subscriber? Well worth the investment.
Our dear friend from Bloomerang, Steven Shattuck, with 3 Bad Reasons to Schedule an Email from Your Nonprofit.
In our work with smaller nonprofits, we have found these 12 Not So Great Realities About Nonprofits and Social Media to be oh so true. Focus, grasshopper!
Mary Cahalane's work always resonates with me and this week's post is no exception. 6 Big Mistakes Small Organizations Make With Nonprofit Fundraising.
Archives
Are you all over the place? Take a cue from Trader Joe's and focus in on doing one or two key things really, really well. Pick up some Sea Salt & Turbinado Sugar Chocolate Almonds for the read :).
Learning Opportunities for Smart Fundraisers
What's the real secret to fundraising success? It's all about your story. How are you creating the stories that resonate with your donors? Do you know that you could be raising more money with more effective storytelling, but you don't know where to find your organization's best stories? Are you looking for ways to get your board members, staff, and volunteers involved in the storytelling process? Class begins July 3rd. Early Bird pricing ends today for Nonprofit Storytelling | Basics & More™. Register now.
How much time do you spend — or waste — encouraging your board to help with fundraising? Join me and your favorite trainer, Andy Robinson for our next Motivate Monday as he offers a dozen tips and tools to help your board members hold each other accountable – so you can stop nagging (or avoiding) your board. Bonus exercise download! June 26 at 1:00 pm EST. Save your seat here.