It was love at first sight.
And it started at my very first job out of school. As I was being introduced to my new colleagues in the room, there was this man, Robert, who couldn't take his eyes off me. He quickly appointed himself my unofficial tour guide. And he invited me to dinner that night.
Over steaks and lobster, and more than a few drinks, Robert and I clicked. Big-time.
And then he had to spoil it all by asking me to marry him. On our first date!
As you might imagine, I was taken aback. He'd tipped the boat, and I instantly wondered how I'd misread him so. After a day and an evening that had started out great, I literally could not wait to get home. And away from him.
Growing donor relationships is a lot like dating.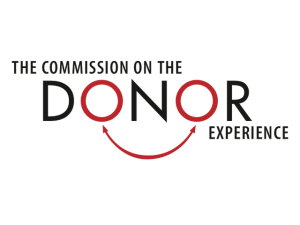 While we'd all like to think that the local millionaire will spot our organization from a Facebook post and make a six-figure gift, you're smarter than that. You already know.
Fundraising isn't about asking rich people for money.
It's about relationship-building. Pure and simple. And it might surprise you to learn that the very donor who eventually does make a six-figure gift to your nonprofit, may very well start out by making a "mere" $20 gift.
What kind of reception are they receiving? Are you reaching out to them?
The latest news from the  2016 Fundraising Effectiveness Survey Report reveals that our industry's new donor retention rate hovers at a mere 23%!
How are you growing the relationship with your new donor, and securing that all-important second gift? Do you have a plan in place?
When a first-time donor lands on your website and makes a gift, do you wonder what prompted their gift? (Hint: ask them.) Does that first gift trigger a phone call from your ED?
Is your thank you email a receipt? Or do you go above and beyond? What does your thank you letter look like (please tell me that you're following up that online donation with a snail-mailed thank you)? You'll find plenty of examples of thank you's on SOFII. Have you considered crafting a New Donor Welcome Kit?
When you're planning your next big gala or (heaven forbid) golf outing, are you thinking about your plan to grow the relationship?
As you develop your systems for fundraising success, your number one habit should come straight from the playbook of Stephen Covey: begin with the end in mind!
So what comes next?
As Ken Burnett, author of the landmark classic Relationship Fundraising: A Donor Based Approach to the Business of Raising Money, revealed (view the presentation below): "If giving is a good experience, donors will do more of it. If it isn't, they'll soon stop. This isn't rocket science."
No, it's not rocket science. It's a simple, basic truth. Carve out a half hour to view Ken's Motivate Monday session, where he covers the 6P's: a blueprint for transforming fundraising. For good. And then do yourself a favor and register for The Commission on the Donor Experience. You won't regret it.
How are you taking your donors from the first gift…to lifetime? Start by getting off on the right foot and welcome a chance for continued communication. It starts with sincere acknowledgment. And it could be the beginning of a beautiful friendship.
Motivate Monday | With Pamela Grow | June 19, 2017
from
Pamela Grow
on
Vimeo
.